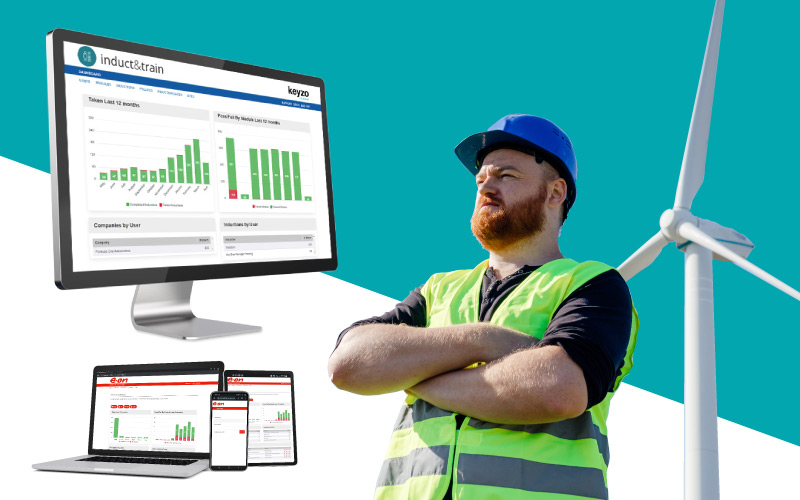 04 Aug
Online inductions soar within the Energy sector
At Keyzo IT Solutions we have seen a huge increase in demand over the past two years from the energy sector and other large industries, choosing to adopt their sustainable and efficient site induction and training platform, 'Induct&Train' to help onboard new starters, contractors, visitors, and employees.
With some of the UK's and world's largest energy providers, including E.ON Energy, Scottish Power and Avangrid, supplying bespoke software which has transformed their online induction process with a tailored solution, enabling thousands of contractors and staff to gain access to the inductions and training they need without any delays.

What Eon Energy had to say…
"The support and service we've received from Keyzo IT Solutions has been excellent. They have always been on hand to promptly answer questions and have also worked closely with us to develop the system around our needs. The training support was very good and allowed us to get to grips with the system very quickly."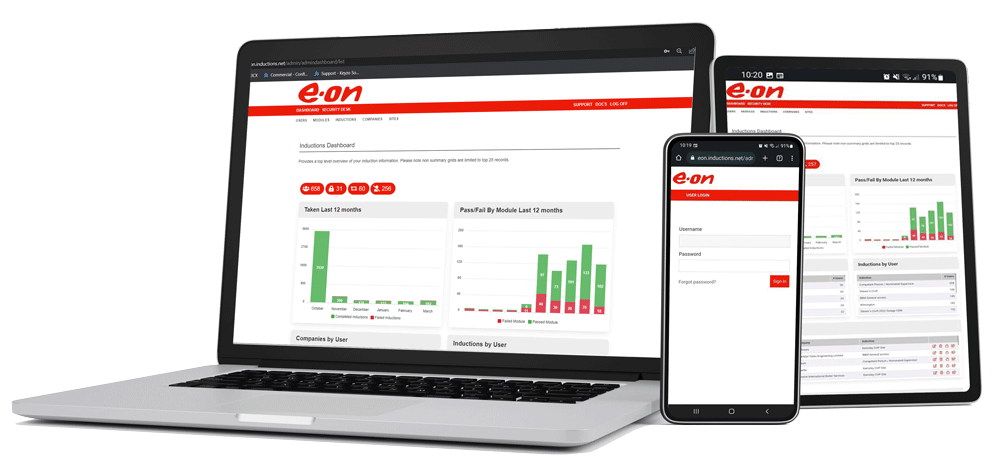 We are also proudly helping the U.S. 'Go Green', working with Vineyard Wind who are currently building the nation's first utility-scale offshore wind energy project off the coast of Massachusetts.
We have found that organisations are increasingly looking for ways to automate and simplify their staff and contractor training process with online inductions, which traditionally takes up valuable time, resources and can often be quite labour intensive for busy managers, supervisors, or HR departments.
By automating inductions online, this reduces the need for costly training days, travel, retrain new starters and being swamped by unnecessary paperwork. The system can monitor employee progress and send automated reminders to users that haven't yet completed their inductions. This saves a huge amount of time and money for any business, while at the same time, also reduces a company's carbon footprint.

Other industry online induction needs
Other industries also using online inductions such as Automotive, Construction and Waste Management are seeing the advantages of partnering with Keyzo. Many companies have the ongoing aim to reduce accidents and improve health & safety. By having an online induction system in place, this greatly reduces the risk and ensures people going on site are fully trained and aware of H&S requirements.
Read more about other benefits of induction training for other industries.
Pete Barnatt,Our Sales Manager, said "We love working with organisations to help streamline operations, our two unique products, 'Induct&Train' and 'Read&Sign' create innovative HR solutions which increase efficiency, improve workforce productivity & safety, and enhance compliance".
For further information or to book a demonstration please contact 01472 269243, email info@keyzo.co.uk or fill in our contact form.