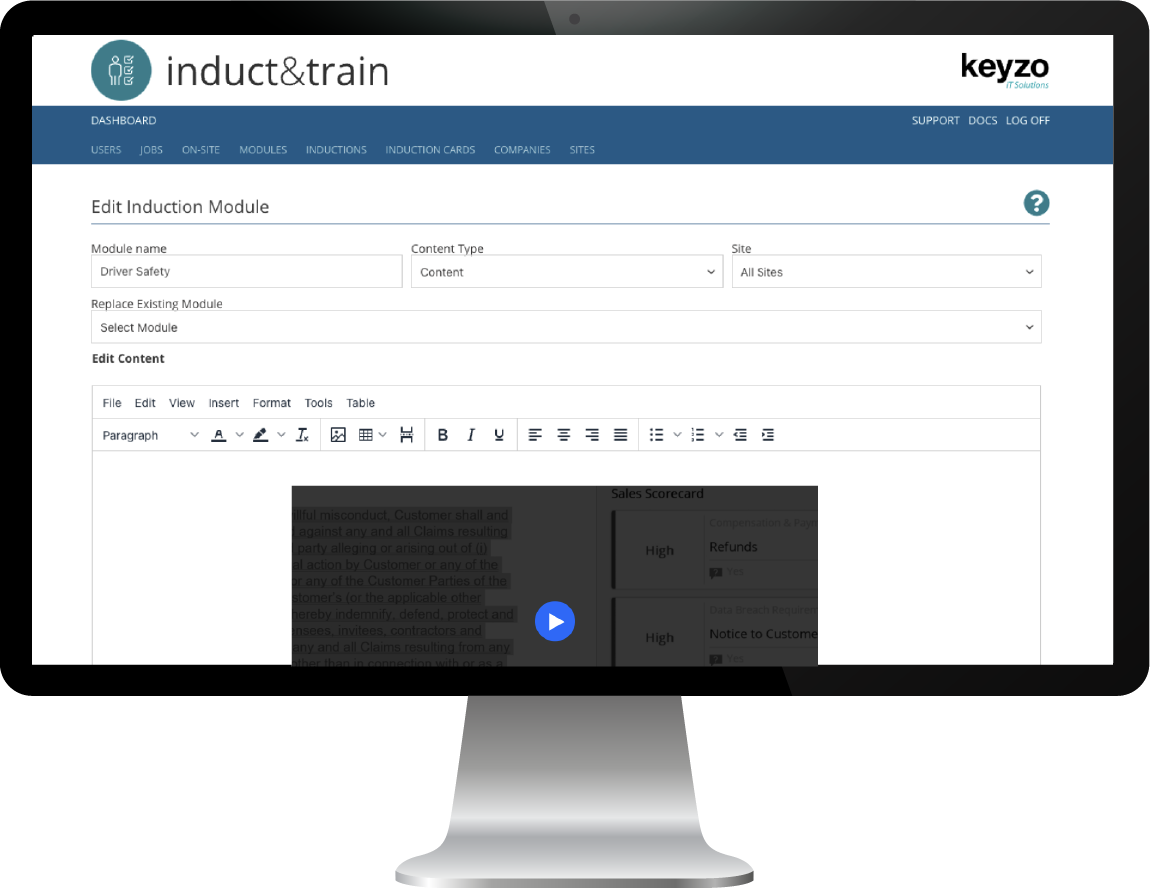 Automated content management
The user friendly dashboard allows induction content to be uploaded in various formats. Using the intelligent induction distribution, this can be specific to each user.
Once you're happy with the content, you're induction module or training session is ready to use.
Select from a number of quiz formats to ensure key information is delivered to those who need it.