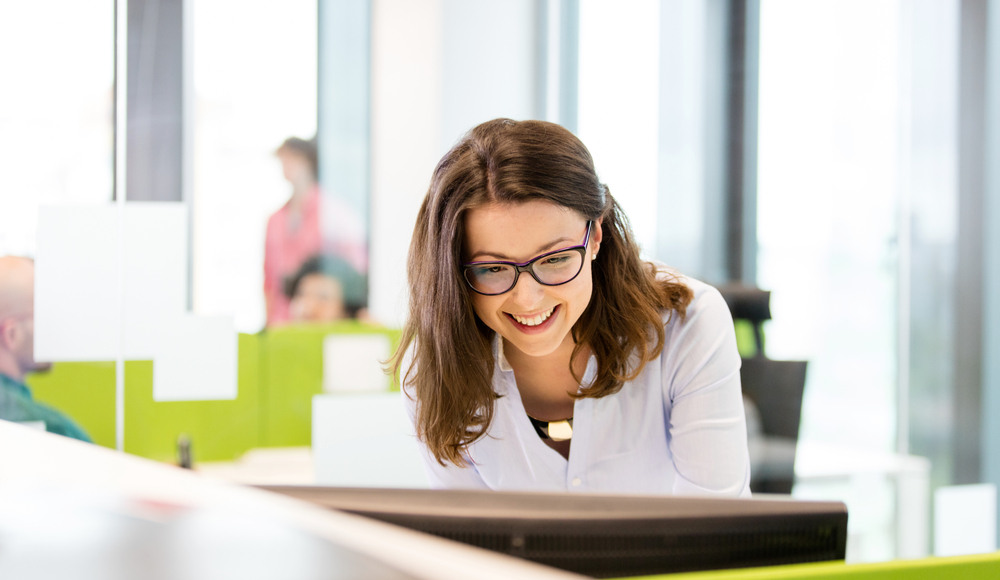 09 Jul
What Makes Engaging Content for your Intranet Solution
Writing for an intranet solution or digital staff zone should be different to writing a newsletter, or your company website. An engaging staffportal will contain content that takes the needs of its audience into consideration, along with a clear sign that the content was written to be easily digested by the user. Posts should almost always sit within your staffportal to provide a fully integrated user experience, seamlessly.
With this in mind, content should be succinct, easy to read and should never be overly long in length. The user's experience with your content should be kept brief so that the message is more likely to be received. Using bullet points to emphasize the key points in your content is one effective way to ensure your users take what you want them to from your content.
Images are also important in your staffportal solution. They attract readers and help to quickly illustrate the point your content is making, whilst doing an effective job of breaking up the body text when used within your post content. Ideally you want your users to react to your post, so it needs to be either business relevant, or where it isn't, the content needs to be around subject matter that is interesting enough for your users to want to read and engage with.
Try to include useful links within your post for further related information. This way your users can read more if they have really responded to your content, but at the same time you can keep your actual post short and snappy.
Ideally you will be able to make time for intranet content creation quite frequently, not only to encourage users to keep coming back to the system, but to help ensure your company's 'tone of voice' is prevalent throughout your content pages. The more you practice writing in a certain manner, the easier it will become with time.

Whether your company is large or small, below are some ideas for content which you should try to incorporate in your staffportal…
Upcoming Company Events
Regular events updates are a great way to keep your users coming back to your staffportal. Major business meetings, exhibitions and tradeshows, office Christmas parties or volunteer activities are all great examples of the types of events you could promote on your intranet.
Success Stories
Highlight and celebrate all successes and wins on your staffportal. If there isn't much going on to celebrate at that moment in time try to find anything, no matter how small, even if this is something a little tongue in cheek, like a department managing to leave the office on-time one evening for example.

Personal Achievements
This could be an individual hitting a business milestone such as recognition for achieving a qualification, or it could be a colleague achieving something personal, like completing an out-of-work challenge or doing a bungee jump for charity for example. Talk about every success on your intranet.
Internal Vacancies
Adding job vacancies to your staffportal will allow your employees the opportunity to apply for different roles. This is good for retention for those employees who aren't necessarily satisfied in their current role. This is also beneficial if your employees share these vacancies with their external contacts as it demonstrates your business is a place they enjoy working.

News from the MD
A Managing Director's blog area is great for applying a sense of inclusion to the wider workforce. The challenge can be to make sure content is added here regularly, though it can be created by a department with resource and signed off by the MD or CEO. This type of content gives the whole company an opportunity to feel like they can engage with the leader(s) and align themselves with their priorities.

Company History
Demonstrate how much your company evolved over the years. You can do this by posting expired logos, old office photos, old team photos etc. These kinds of posts usually have a really high level of engagement, so reminding, or educating your workforce about the history of your business is a really good way to get people using your staffportal along with it being great way to share the evolution of your company.
Photo Albums
Having an area dedicated to imagery is a good addition to any intranet solution. If you find that nothing has happened recently worthy of taking pictures, break that frame of mind and begin taking photos of everything, even for something as simple as who has prepared a nice-looking lunch, or when a colleague brings their newborn baby in.

Run Contests
You can run contests through your staffportal where particular departments, or the whole company can submit content, where the winner is voted by the wider workforce. For example this could be a photo competition, a caption contest or even something directly related to your business performance.

Our HR focused staffportal software already comes with a variety of modules where you can post a variety of engaging content, which makes it an excellent intranet solution for any business. Not only do we have existing modules, but we work with every client and enquiry to create the best intranet solution for their business, their company values and to fit the needs of their workforce.
Get in touch today for more information about how Keyzo can provide you with the perfect HR software solution for engaging your employees.
Our team are on hand if you have any questions about our solution. Get in touch on +44 (0)1472 269243 or drop us an email at info@keyzo.co.uk