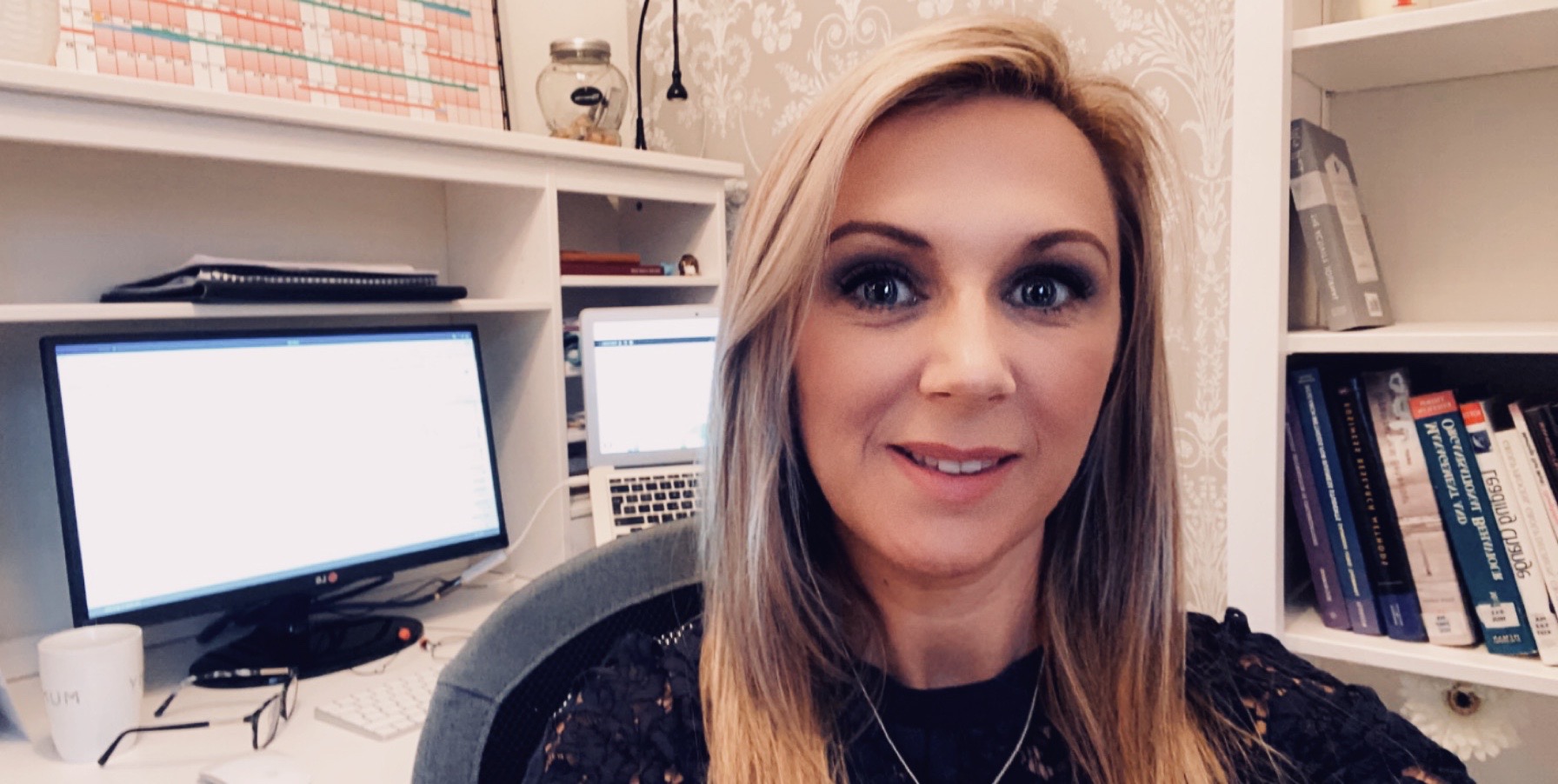 22 Apr
Meet Therisa, our HR Manager
Meet Therisa, our HR Manager who has been with the Company for just over two and a half years. She's been working from home for six weeks and thinks that having a routine and sense of humour is helping to get through the lock down. She's also embracing the extra time she has from not having a long commute and using the time to keep fit.
"I've always been an early riser, so my day usually starts around 6am, I get up, do some housework and sit in the garden with a cuppa, planning what I need to get done that day before waking the rest of the house up. Before the lock down I always struggled to fit in any exercise in the mornings as it was always a bit of a mad rush getting everyone sorted and out the door. Now that I don't have the hour commute to work in a morning, I'm fitting in workouts everyday which is great. I usually exercise via video link with one of my friends which helps keep me motivated to get moving."
Since the school closures, many parents have found themselves juggling working from home with home schooling duties on top of everything else. Therisa thinks that staying positive, being thankful and sharing the load where possible is key to getting through.
"I know everyone is doing what they can to get through this difficult period, for me it's definitely challenging juggling working full time and helping the girls with their work during the day. It's such a mixed bag, I can be on a conference call one minute and then quickly trying to answer World War 2 questions and digging deep to help with trigonometry. It's all of the other things too that I'm having to fit in that I didn't have to before such as making lunches, checking that the girls are getting everything done that they should be and keeping them motivated as well as guarding the snack drawer!

I feel like I'm playing different parts in movies each day (mostly Mrs Hannigan from Annie and Tom Hanks in Cast Away). You definitely need a good sense of humour to make it work."
Since the Coronavirus crisis started, life as we knew it changed dramatically for everyone in quite a short space of time. As a Company, our Leadership Team took the decision to ask staff to work from home even before Boris Johnson announced the lock down. Being able to respond quickly to this situation has meant that disruptions for staff and customers has been minimal to none.
"We took the decision to work from home pretty quickly, I'm very fortunate to work for a great Company that looks after everyone. We're trying to keep engagement going with the staff to keep everyone connected, not just with their work but also to maintain the friendships we've built over the years. We have Teams chats going for some fun stuff and had our monthly works do at our virtual pub 'The Isolation Inn 'a couple of weeks ago as well as sharing lots of pictures and memes.

We're making weekly welfare calls to staff to check in too to ensure that their mental health is ok. It's obviously an unusual situation and we're all having the same struggles such as queueing for miles to get into the supermarkets, trying to be creative to beat the boredom and missing family and friends. In terms of work – it's business as usual and that means looking after each other as well as getting the work done."
Understandably there's a lot of concern and panic at the moment. There's a lot of negative and worrying news stories which predominantly revolves around the pandemic and the affect it's having not only on peoples physical and mental health but on businesses and the economy. It's a very unusual and worrying time for everyone. Despite the daily updates from the Government no one is sure just how long this situation might continue for.
"In the first couple of weeks I was probably doing what everyone else was doing, checking the news and social media constantly and getting bogged down with the whole thing, mostly worrying about how long this will last. The constant feed of case numbers increasing, rising death tolls, lack of PPE for front line workers, business struggles and job losses etc. There's no doubt that this is hugely affecting people all over the globe. None of us have ever experienced anything like this, so we're each finding our own coping mechanism and doing what we can until some kind of normality returns.

I've always been a pretty positive person, so I stopped checking the news after about week two, I've made my peace with the fact that it's all beyond my control so worrying about it is pointless. Instead, I'm focusing on getting things done that I kept putting off before, being thankful for everything I have and looking forward to what the future has in store for me."