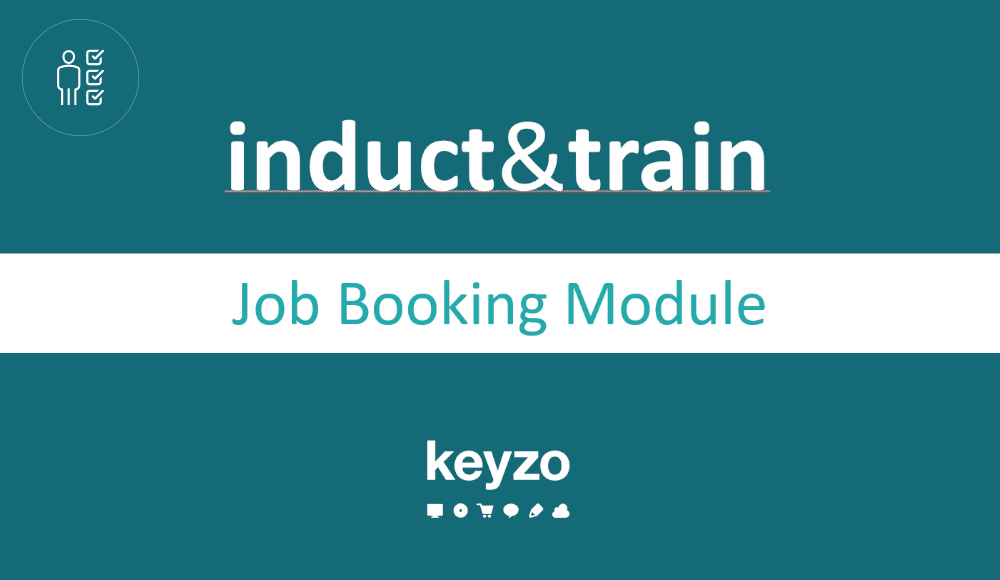 16 Oct
How our Job Booking functionality empowers contractor management
induct&train has always allowed your workers and extended workforce to sign-in to the workplace, complete with full, live data in the system…
In this way you can see at a glance who is on site, the hours workers have spent on site and even a full audit function; to show all actions individuals have taken, including induction attempts, site entries etc.

Now, with our Job Booking module we give you the ability to take this functionality a big step further in-line with common contractor management 'must-haves'.
As an additional module available for our induct&train software, Job Booking provides you with an area where the workforce can be assigned specific jobs. The tasks that are created are overseen by a 'host'/supervisor who manages that task on site.
When the worker, or subcontractor arrives on site they can use a terminal, (or via security personnel) to sign in to work on a specific task on site (providing they have passed a valid induction and proven their competency).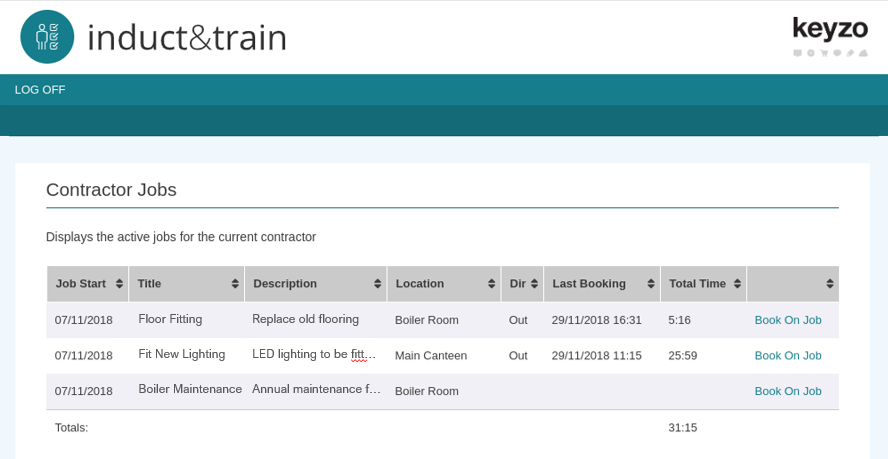 [/vc_column_text]

[/vc_column][/vc_row]

Any jobs available for the worker to sign on to will only be tasks relevant to their role and assigned specifically to them by the host, meaning a worker can't sign onto a job they shouldn't be doing.

A job can be explored in more detail so the worker can see more information if required. This gives your supervisors an opportunity to get any additional points across to the worker(s), specific to the task at hand, which might not have been covered in the induction process.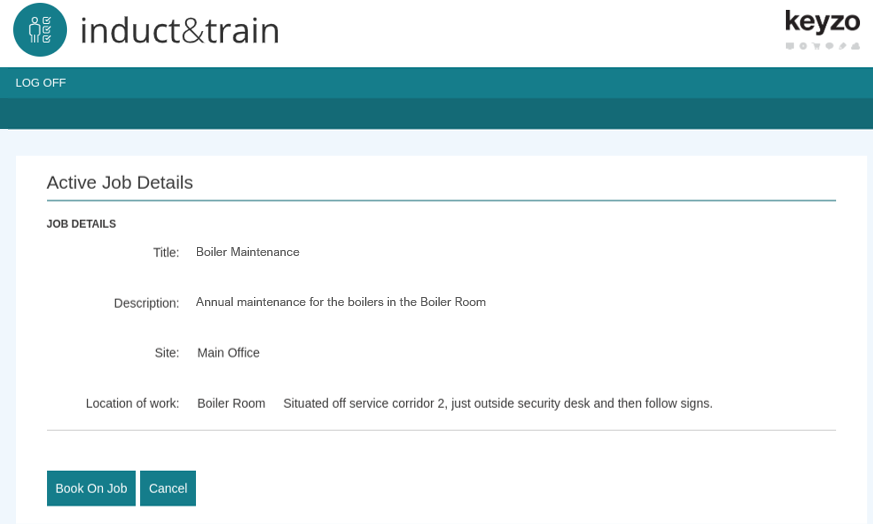 The Job Booking module doesn't just allow your organisation to gain a more rounded overview of what workers are actually working on in the workplace… It also takes time-tracking to the next level. As well as measuring how long workers are on site (which induct&train does naturally), the Job Booking module will allow you to measure how much time has been spent on each specific task; data which can be incredibly useful to an operations department, or general management.
The 'hosts' who manage these tasks have a simple-to-use job management area, where they can create jobs to assign workers onto. The jobs posted in this area can be filtered, assigned across multiple sites and audited to see how long has been spent on each job, by whom, and the current status of the task at hand.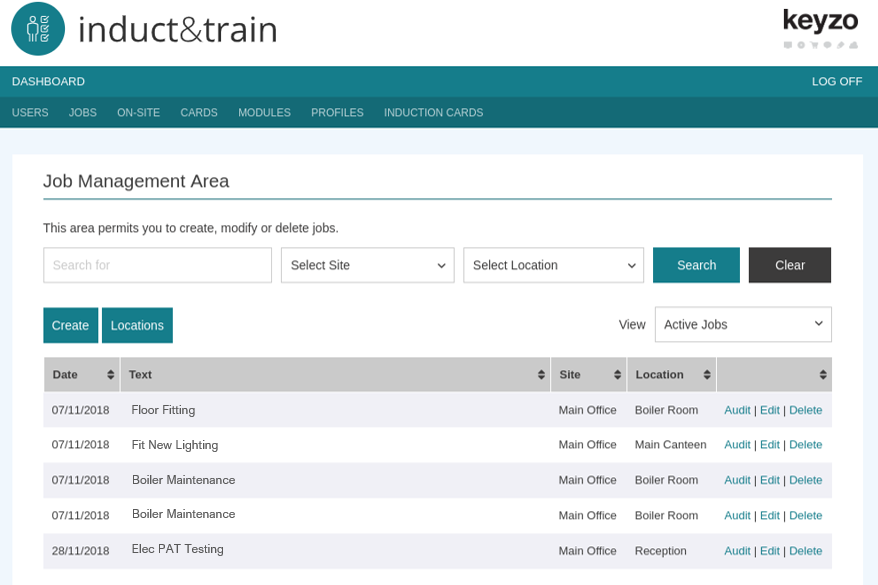 Once a job has been completed it is down to the 'host' to sign the work as complete within the system, meaning jobs can't be marked as finished until they have been checked and signed off by the relevant authority.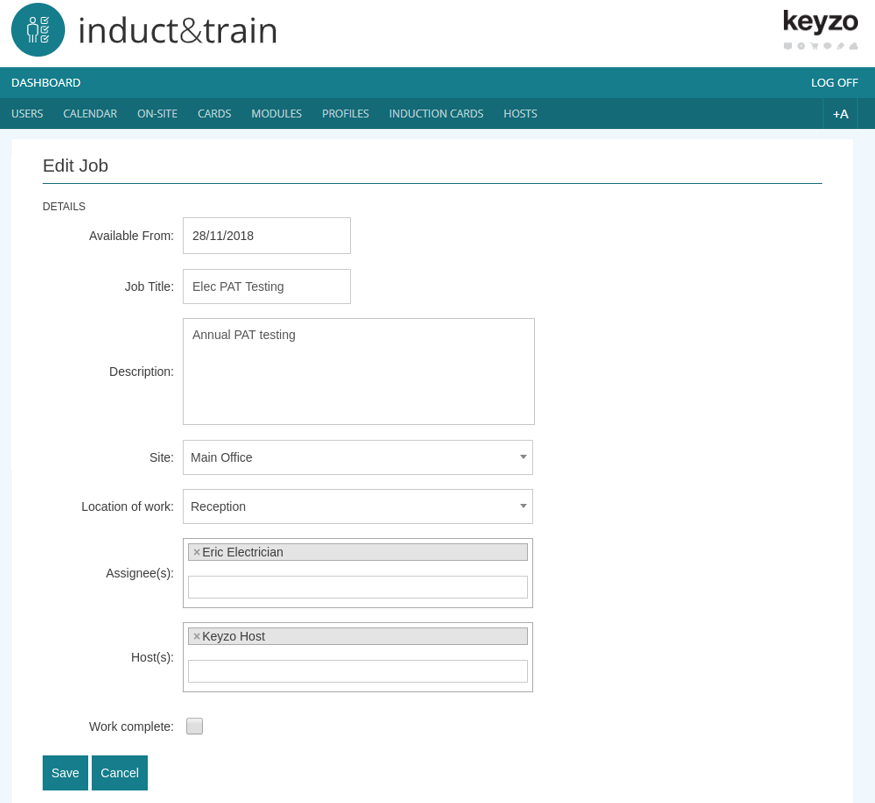 Get in touch if you are interested…
The Job Booking module provides an opportunity to enhance your contractor management processes and can be readily added onto our induct&train solution.
If you're interested in finding out more about our Job Booking functionality or want to speak to us about our induct&train solution, please don't hesitate to get in touch. You can call us on +44 (0)1472 269243 or drop us an email at info@keyzo.co.uk