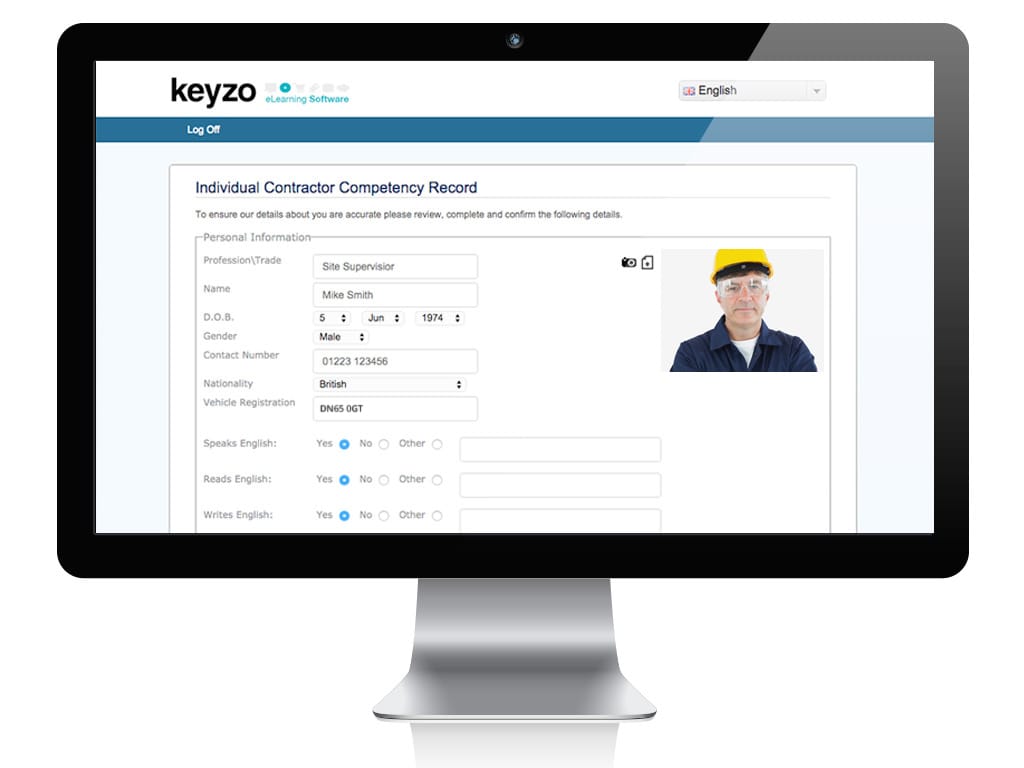 16 Jun
Construction and the eLearning Process
Working within construction is a high-risk industry that has the potential for fatal and major injuries. Taking the correct risk management steps and inducting contractors through innovative contractor software before they begin work will enable you to assess their competency and help to reduce the chance of injury whilst working.
Each year in the construction sector around 0.5 million working days are lost due to workplace injury.
- Health and Safety Executive

Online induction contractor software will enable you to keep up to date records of where contractors are working, when they are working and what skills they possess for you to understand what jobs they are safely capable of.

The eLearning induction is supplied by you, and through our interactive contractor software the content is more engaging and enhances the learning process. If the person is engaged throughout their induction training they are more likely to retain this important information as they go on-site, contributing further to a safer working environment.
There are many different ways to learn something and no way is right or wrong. Some people will learn through reading, some need to visually see what they are learning and others will obtain information through sound. We have taken these different aspects on board and we work with our clients to understand their training requirements and then apply these three different learning styles.
Adding interactivity to your induction will put a fresh spin on your process and get your contractors talking.
The health and safety of contractors working on our sites is paramount. It is vital that we fully understand their competency and make them aware of any risks before they commence work on-site. Keyzo's individual contractor management system has enabled us to do this quickly and accurately across multiple sites.
- Stephen Lankfer, CEMEX UK, CDM Manager
Key points from this article:
Understand the competency of your contractors
Ensure contractors are aware of risk and how to minimise this
Deliver an engaging learning process to create a safer working environment

Click on the button above to see our Online Induction contractor software and read the case study from CEMEX UK on how the system helped them.