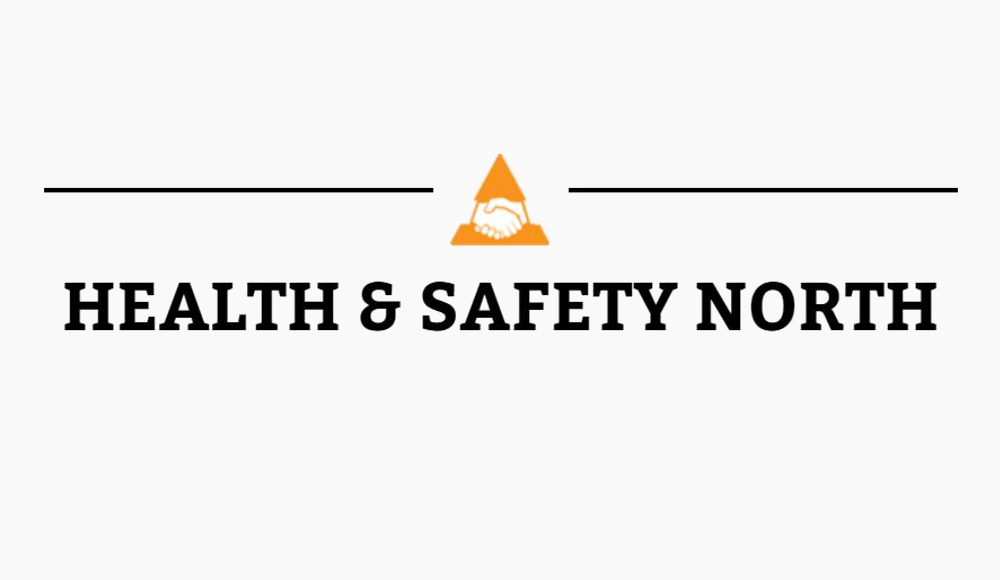 12 Oct

Health & Safety North 2017

This week our Head of Digital Kirsty and Digital Marketing Executive Emily headed to Manchester for the Health & Safety North 2017 event.

Our Online Induction Software is the perfect way to ensure all your staff are made aware of your health and safety procedures from the outset of their employment with you. If you're a company with a large workforce, have a high staff turnover or have contractors across multiple sites, it's a great way to give each and every employee a consistent induction process.

We wanted to head down to Events City on Tuesday to see what is new in the world of health and safety, what companies are currently offering their employees as an induction process and how they're delivering their current procedures.

We also wanted to see if we can learn more skills around safety to offer our customers innovative add-ons to our current software platforms.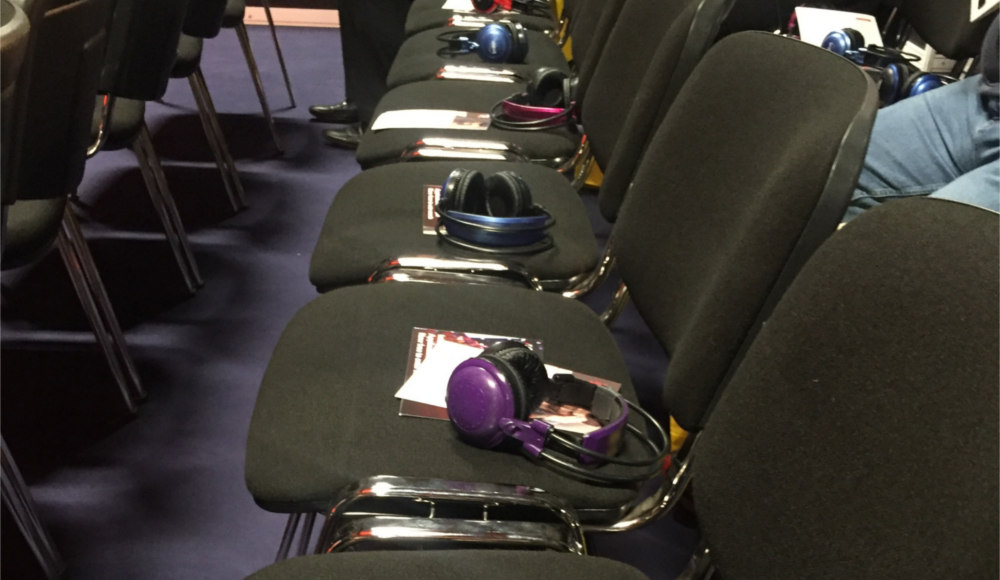 We set off in good time and arrived at the event to have a good look around and network with stand holders across the venue before our first seminar which we'd booked onto for 12pm. We headed towards the back of the exhibitor room and found the Conference Theatre, sponsored by the British Safety Council.
Health & Work – The Latest Trends & Analysis
Shaun Subel, Director of Strategy at Vitality Health is one of the organisers of Britain's Healthiest Workplace Scheme. The concept is driven from the US and its aim is to come up with innovative ways to help employees across a variety of industries become healthier and overall, minimise sick days and 'presenteeism'.
According to research, UK employers have the largest staff turnover in Europe. Shaun Subel explained that with a research agenda put in place to see where issues are with people in the workplace, people will be happier and healthier. Hence why the national survey was launched six years ago. The survey has seen good growth over the five years that data has been collected – nearly 370 organisations and over 124000 employees have participated in the survey since the launch.
It was found that employers only really look at short term business needs when it comes to employee illness, but really they need to look at the long term issues. If members of staff are complaining of back pain or aches in their necks etc, the obvious thing managers would then do is look at the chairs that are being used in the office and assess the ergonomics, offering wrist rests and new equipment. However, employees are not sitting correctly due to their posture and posture issues could all stem down to workplace stress and how they are coping with their work load. If stress continues for a long period of time, that's what employees will be off work with, not temporary back aches that may go off after prescribed medication from the doctor. It's the difference between a few days off work and a substantial time off.
Working alongside the British Safety Council, the health, safety and wellness survey that they send out to employees can highlight aspects of health and life problems that may impact their attendance and productivity within their job role. The duel survey is also completed by the employer, who can then try to understand what they can do to promote a culture of health within their workplace. They have found that 9/10 employees complete the survey, which then generates an employee health assessment with information and guidance to improve lifestyle choices.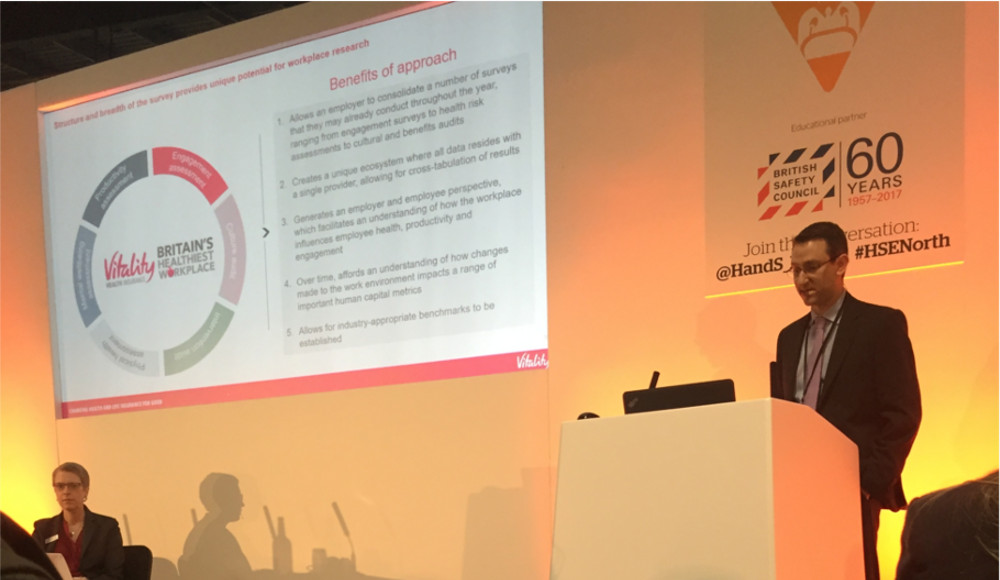 The survey has flagged up issues of productivity across the board. And it's a big problem, as you can see from the image below.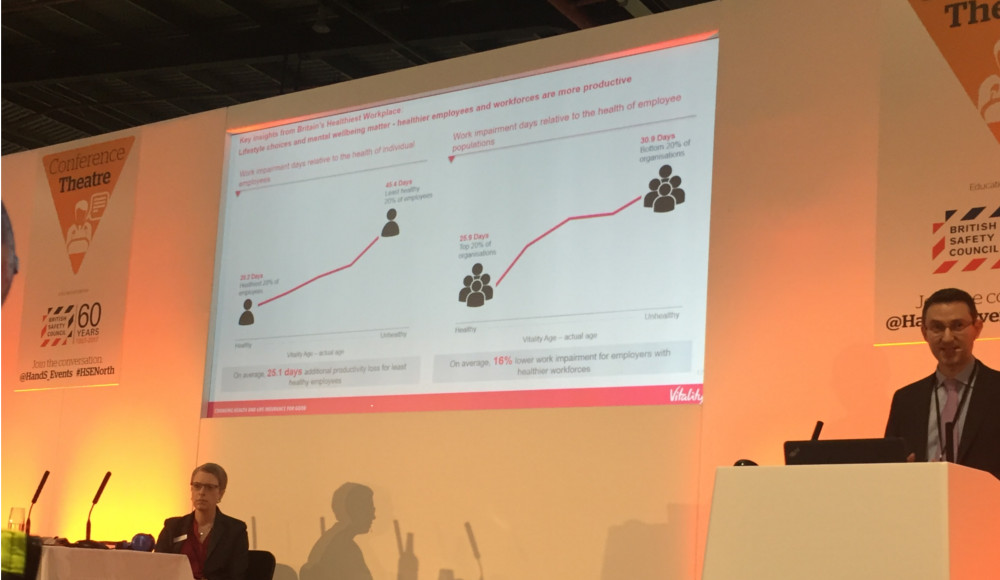 And each year, it is getting worse. Presenteeism, which means when employees are at work but not working optimally and making good use of their time, is growing year on year from the 35,000 surveyed. If you look at social trends each year, there could be many issues that have an external impact on employees, such as Brexit, two general elections and money worries in a low economic climate.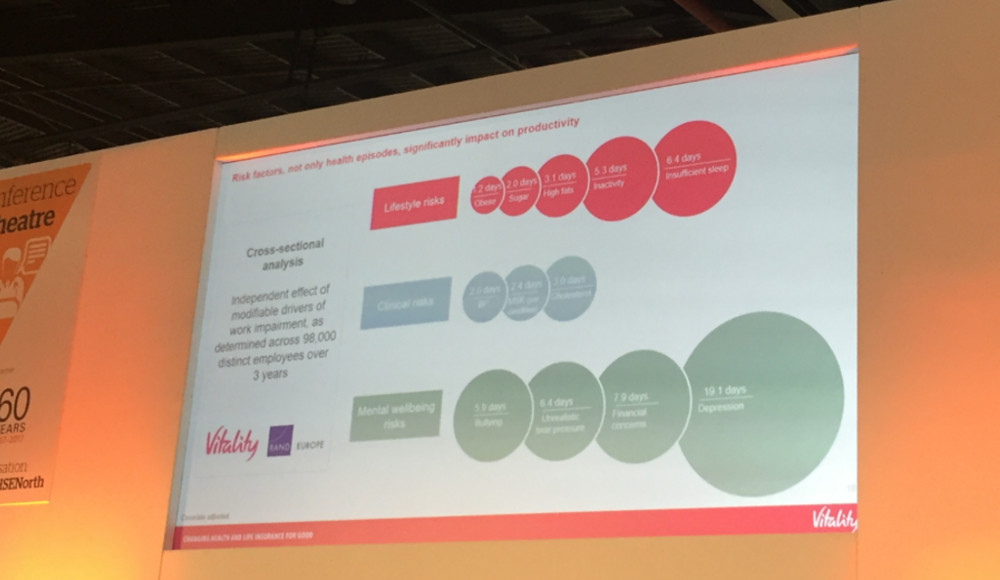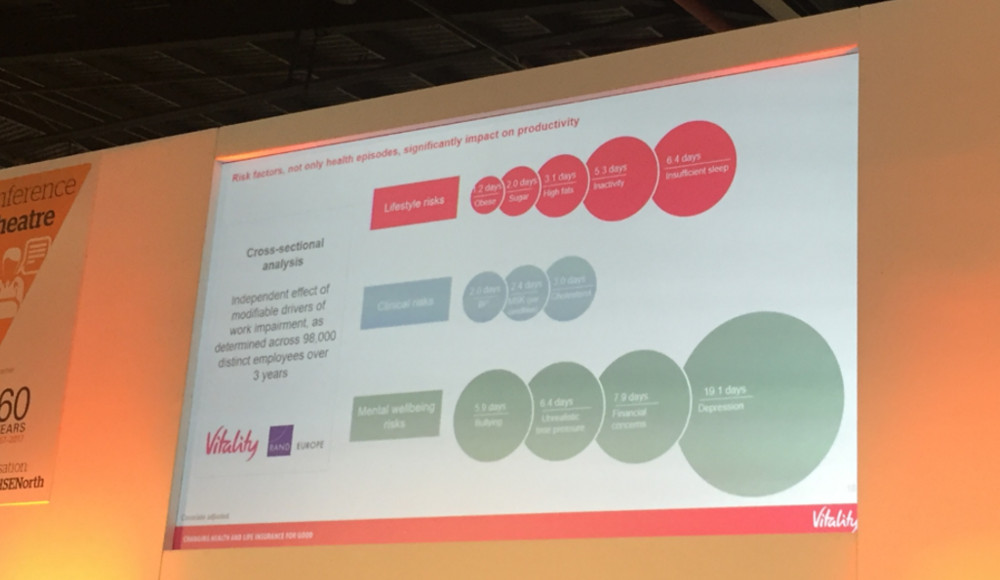 On average, the healthiest 20% of participants have 20.2 impairment days, compared to 45.4 days from the least healthy. However, in health and wellbeing, there is no Mr Average. Employee populations comprise a broad distribution of risk, and the need is to manage the distribution rather than the average. However, companies have seen a 70% growth in those employees who have taken programmes up (such as gym membership's and healthy eating schemes) if they have been offered incentives to do so.
Training & Competence
After our talk from Shaun, we had a walk around the stands again and spoke to a few people about their own health and safety procedures, as well as what other e-learning platforms offer companies. We were interested to see if there was any way we can make our induction platform even better by adding functionality that companies are crying out for.
At 3.30pm, we attended the Training & Competence seminar ran by Julian Downson of BOHS, George Elliott from 3M and Matthew Powell Howard of NEBOSH.
They discussed the difference between TRAINING and COMPETENCE, which opened our eyes to our software and ways in which competence can be monitored.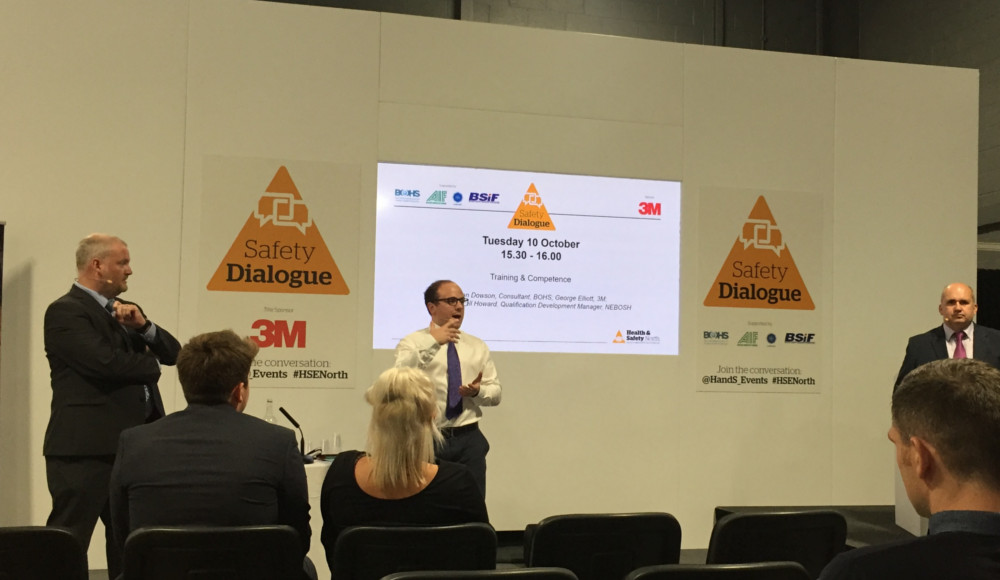 Training is all about getting ready for the job in hand, making sure you have the skills for the task and the qualifications to prove it. However, qualifications are not always proof of competency. Competence is all about how to perform within the role. That's why it is vital for any workplace to ensure that their staff are constantly trained on new procedures and regularly assessed.
Our Online Induction Software offers a feature that sends an alert to management and admin staff at a customised time slot such as annually to ensure each staff member is re-trained and checked to ensure all qualifications are still up to date.
Staff members need to replicate what is learnt in the classroom to be competent.
The seminar also covered SKEET – the 5 key features that staff members need to demonstrate: skills, knowledge, experience, education and training.
We also discussed how each staff member is individual, and one training method may be great for someone but the next new starter may have a completely different way of learning. From there we discussed how an interactive process may be best across the board and a great way for employees to take in the material rather than reading a power point or going through piles of paperwork.
From there, our marketing executive Emily asked the group how they dealt with new starters if there was a language barrier and didn't have an interactive system that could be developed in different language options. There were a few responses and many said that it was a struggle, which showed us just how important this feature is in our own software systems.
Overall, we had a great day at Health & Safety North and brought a lot of new ideas back with us to improve our software systems further.
If you want to learn more about our Online Induction Software, visit our page here.
Thanks for having us and we can't wait for the next one!