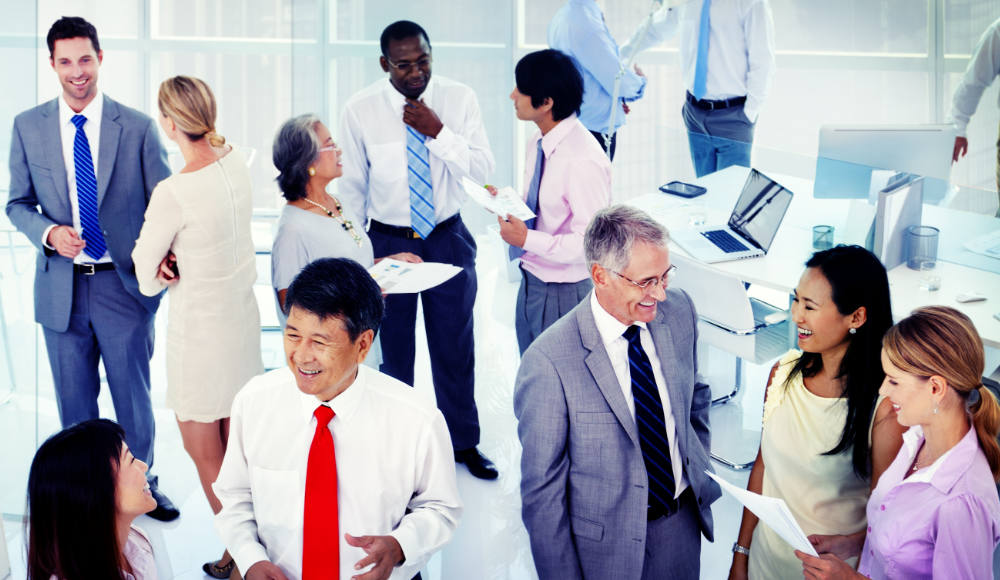 06 Oct
3 Key Strategies for a Productive Workforce
Employee engagement is the level of commitment employees have towards achieving the goals and objectives of a company. It influences the success of a company because actively engaged employees tend to be more productive and more focused on growing sales and satisfying customers.
Employee engagement also cultivates a culture of teamwork in an organisation. More employers are promoting and measuring employee engagement through innovative HR software as a way of gauging the overall success of the company. Here are some of the best practices to getting a workforce engaged and even more importantly, keeping them engaged by using smart HR software solutions…
Set the standard
The first strategy starts from the beginning of an individual's career with your company. They've just agreed to come and work for you, and they are prepared to be wowed. This is where you have to deliver and have their buy-in from the beginning. An effective onboarding procedure is a vital opportunity to set the bar for productivity levels, while encouraging continuous improvement as the employee's confidence grows as well. Onboarding gives you the chance to make a positive, lasting impression on a new hire. It also gives them an insight into your business, sets the expectations from the start and gives them goals to aim for – all of the knowledge they need to be successful within your business.

For example, CEMEX UK use our induct&train HR software to ensure all employees and contractors fully understand the company's expectations of them before they arrive to work on-site. Watch the video below to see how they do this…
Show that you care
Having an effective way to engage your employees with HR software to maintain a positive, interactive community in the workplace will assist your team in continuing to perform consistently. An "engaged employee" is one who is fully absorbed by and enthusiastic about their work and who takes positive action to further your organisation's reputation and interests. We must not forget to acknowledge the performing employees and reward them for their hard work, helping them stand out as a top performer within your business.

An example of this is how our regional NHS Trust for Northern Lincolnshire and Goole use our staffportal System, offering staff incentives, staff lotteries and rewards to keep all employees motivated, as well as providing a platform for them to share their views and know that they are valued by the organisation through the HR software.
Communicate
Workplace communication is very important to companies because it allows companies to be productive and operate effectively. Employees can experience an increase in morale, productivity and commitment if they are able to communicate up and down the communication chain using clever HR software. Having been given the right tools/instructions in a timely manner will set your team up to succeed, which is very valuable in any business. Communication flow is very important to workers. Employees have to feel secure in the knowledge that they are receiving is truthful and up-to-date information from superiors. They also want to have the ability to share ideas, thoughts and concerns within the company.

Airports and aviation companies achieve this by using read&sign – our communications HR software – to send and track all internal and external communications throughout their operations, keeping all key members of staff in the loop at all times in a heavily audited environment.
These 3 strategies are not the only means of keeping a workforce engaged but we consider them highly important. With any process in place within your business you have to be consistent all the time. Consistency is particularly relevant for the company's basic policies and procedures. All employees need to be aware of the expectations and procedures within the company. This includes safety, discrimination and administrative tasks.
With these values we have developed our induction software, staff portal and read&sign software to help businesses create stronger workforces. All great HR software solutions designed with the intention of helping businesses become bigger, better and more successful.