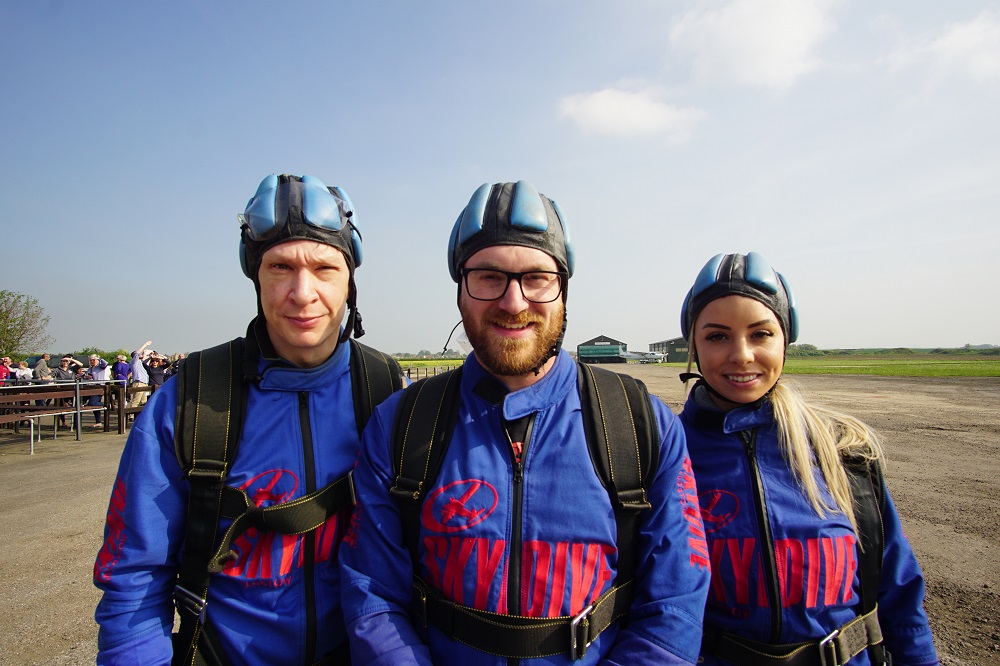 22 May
To infinity and beyond…
Three of our team enjoyed a high flying adventure when they took part in a charity challenge that was just plane fun.
There aerial adventure was a skydive that took place at Hibaldstow Airfield on May 19th.
Shane, Lauren and Ben raised over £1,600 for Lindsey Lodge Hospice in North Lincolnshire.
Lindsey Lodge Hospice is an independent charity providing specialist care and support to adults with life-limiting illnesses and their families. The Hospice receives less than 20% of its funding from the NHS, and with running costs at around £3.5 million per year, its dedicated team of 400 volunteers rely on donations and fundraising in order to keep operating.
Shane said: 'This was very challenging for us all but doing it to raise money for Lindsey Lodge pushed us to take the leap and actually go through with it.' He added: 'We all enjoyed the skydive and would definitely do another one.'
The trio took to the sky ready for their jump at 9am. After a nerve racking fifteen minutes they reached the 15,000 foot jump zone, the door opened and it was then the realisation hit that there was only one way down and as they were each harnessed to an adrenaline fuelled instructor, it was definitely going to be the parachute option.
Lauren commented: 'The worst part was hanging over the edge of the plane waiting to go, that was awful but once we were in freefall I really enjoyed it.'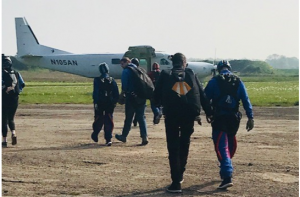 The Bytron skydive team, who later attended Lindsey Lodge Hospice to handover their fundraising efforts, also thank their friends, family and colleagues for their support and generous donations.
Want to watch the videos and reactions of the team, click here