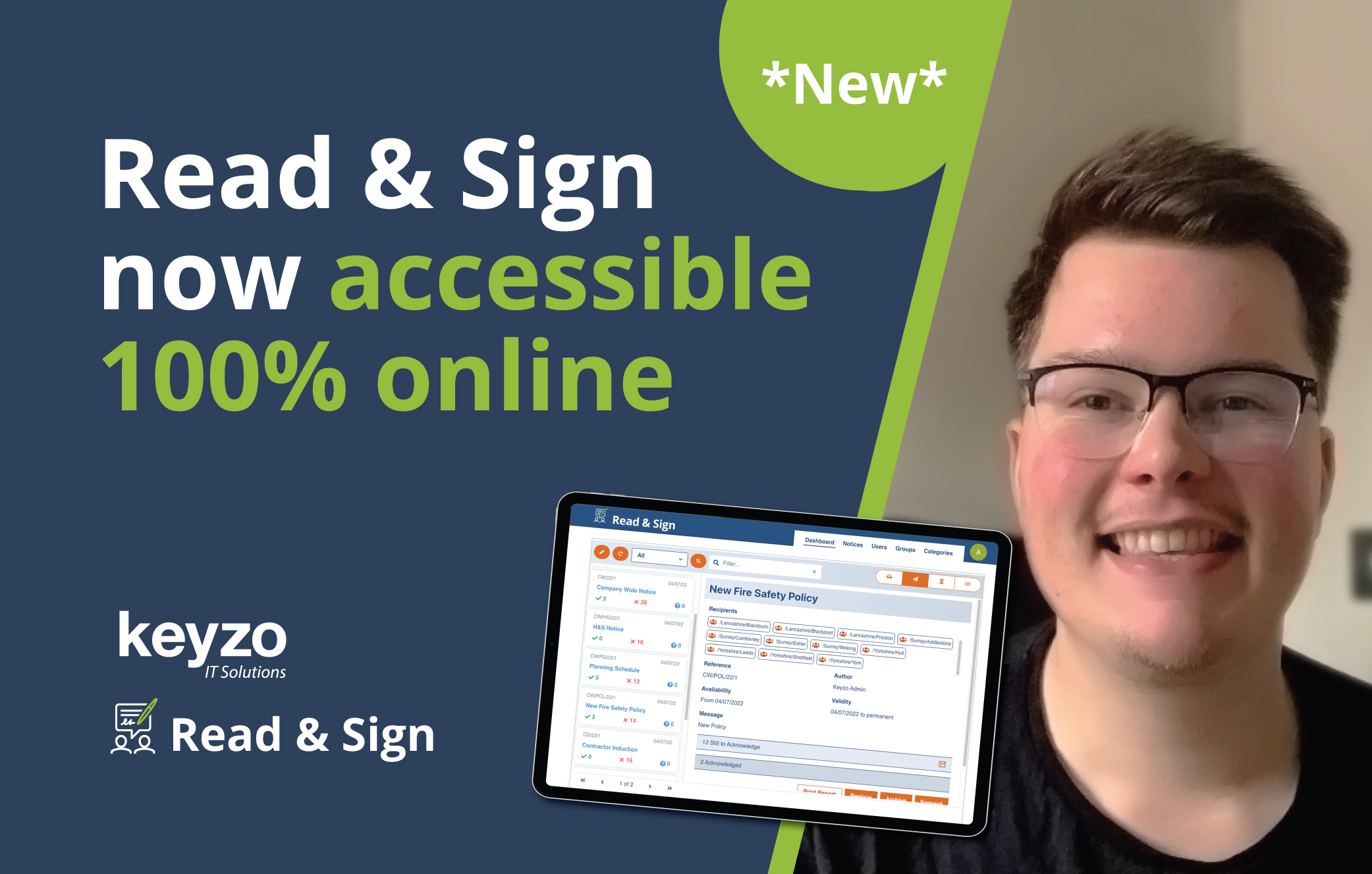 13 Oct
Manage Company Compliance Online | Read & Sign Goes Fully Digital
Read and Sign is putting you in the driver's seat.
Exciting news! Read & Sign is now 100% accessible online. This change isn't about us—it's about you. With this change, we're putting the power to access, adapt, and scale in your hands.
What the change means for you
You can now go to directly to the Read & Sign page, claim a 30 day trial or select a package, check out, and begin using it straight away.
Accessibility for everyone, flexibility over your workflows and scalability as you grow.
Whether you're a small startup or large enterprise, the change makes Read & Sign accessible to everyone.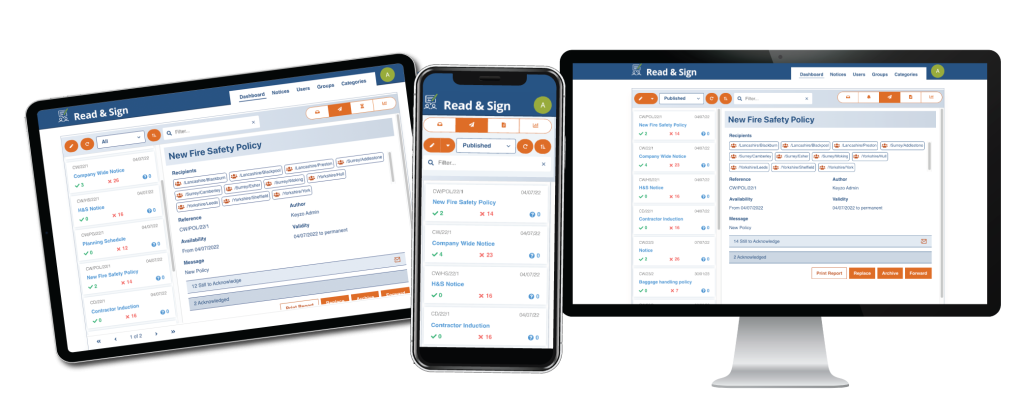 You can now manage your subscription as you see fit, putting you in control of your workflow. Add modules, control licences, adjust your subscription and even trial modules for free.
As your needs evolve and grow, so can your software. You can add or remove licences and modules as you go, allowing you to focus on the things that are important.
Improved user interface
Read & Sign has been given a facelift, the user interface is more intuitive and user-friendly than before, making it effortless for you to understand and master the system.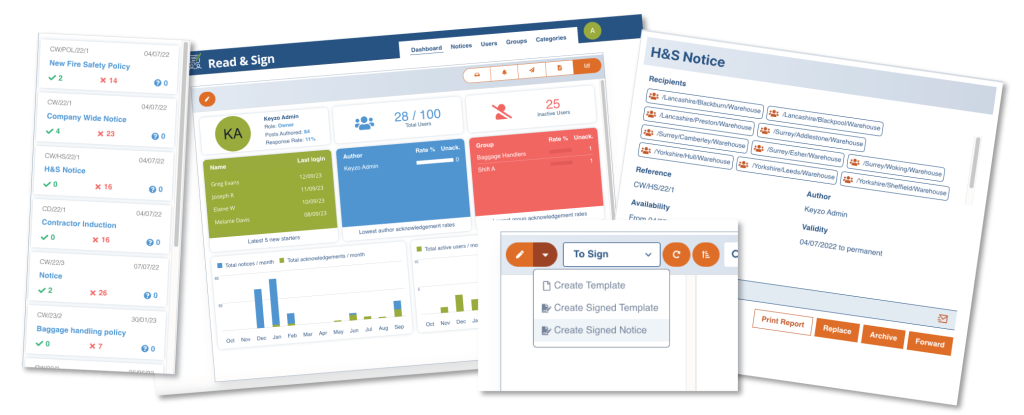 Regardless of device, Read & Sign is easy to navigate and interact with on desktop, phone or tablet.
NEW: Signatures & PDF Editor
Take your documents to the next level with digital signatures. Send documents to staff or external users to be signed, completed forms can then be downloaded right away in Read & Sign.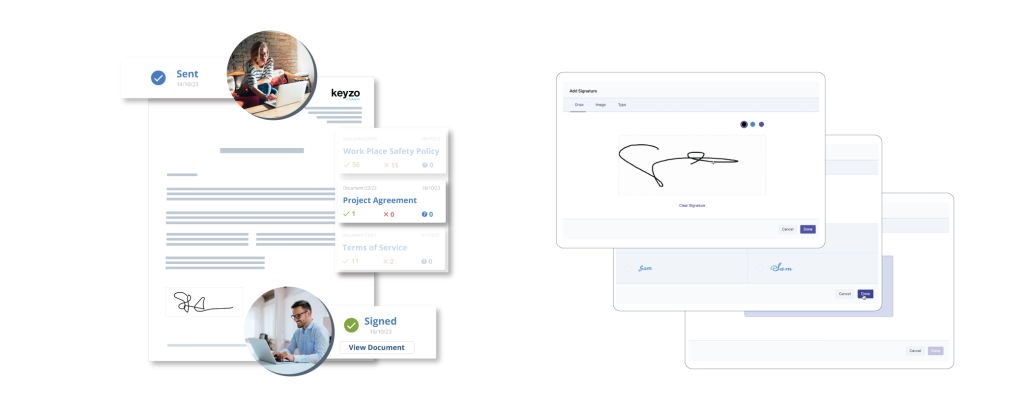 The addition of signatures also comes with PDF editing functionality, allowing you to collect more data than stand-alone signatures. Add more fields to existing documents, or even recreate forms in Read & Sign and save them as templates for you and your colleagues to reuse.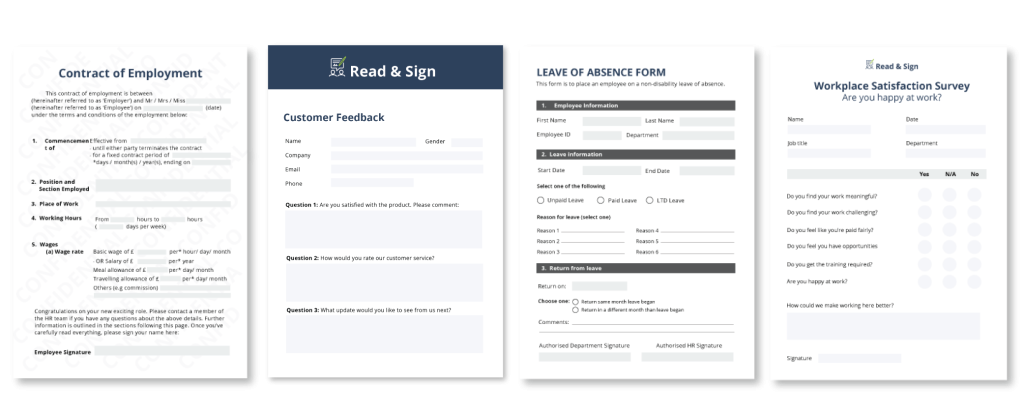 Your budget your way
Pricing that adapts to your growth. We understand that every user is unique. That's why our pricing is based on a sliding scale, where costs per license decrease as your volume increases.

Choose between monthly or yearly subscriptions that best align with your business needs.
Try Additional modules free
Explore additional modules like 'Questions' free for 30 days to experience functionality before committing to purchase.

Test users on critical policy information, create surveys and gather feedback from employees.
Start your journey today: Claim your 30 day free trial
Take our system for a test drive completely free for 30 days and discover the benefits of Read & Sign. Cancel at any time.

Experience the full spectrum of capabilities without the cost. Try out additional functionality like our Questions module which is also free for 30 days. Activate module trials at any time.
Latest Features and Updates
Stay ahead of the curve with the latest releases and features.
Get our latest updates by signing up for our newsletter. Feature updates, Insights, tips and news delivered right to your inbox.
---
Want to learn more?
Interested in learning more about Read & Sign? If you have any questions please get in touch.