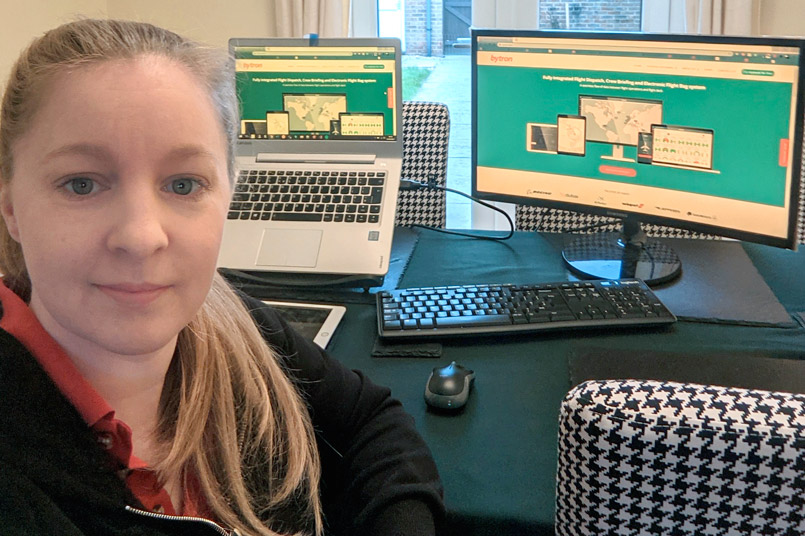 31 Mar
Meet Luci, one of our QA Tester's
Meet Luci, one of our QA Testers who has been with the Company a year now. Luci had only been with us for two weeks before we had to transition to a fully remote working schedule and thinks having a positive relationship with her colleagues has helped keep her motivated and focused in her first year with us.
Luci said: 'I was only in the office two weeks before lockdown started so working from home has very much become the 'norm' for me. The transition has been very smooth, and I've not had any problems. If I need something; everyone is just a call or email away. The company have trained Mental Health First Aiders which is both brilliant and important, especially over the last 12 months. Keyzo encourage staff to engage in social evenings which helps in getting to know each other in a more relaxed environment. The company also occasionally send you healthy snack boxes in the post which is always a nice surprise!'
The situation we've all faced over the last year has been both personally and professionally challenging. The Company has worked hard to ensure that staff feel supported whilst working remotely and reassured in terms of job security. Like a lot of other businesses we've had to get creative with staff engagement initiatives, communications and the new norm of daily Teams video call's which brings the team together and makes the job easier and even more enjoyable.
'The industry we work in is exciting and fast paced which means our software is interesting and varied. The people I work with are fantastic, welcoming, and always happy to help. At the end of the day, we are all working towards the same goal.
Despite the global pandemic and the challenges it's brought, for us it's been business as usual in terms of supporting our customers and employees. We've had our most successful financial year to date and have taken on around 20 new team members as we continue to expand. Our employees are our biggest asset and are extremely hard working and continuously challenging themselves to achieve further goals and qualifications. We have lots of exciting new roles and are always on the look out for great talent.
Luci said: 'The advice I'd give to our new starters is to not be afraid to ask questions; no question is a stupid question. Be prepared to work hard and get to know people within the company – not just those you work directly with. I've been here a year and I'm really enjoying my role.'
Are you ready to work hard for an amazing Company? Visit our careers pages and check out our latest vacancies: https://www.bytron.aero/about-us/careers or https://www.keyzo.co.uk/join-us/
#Joinourteam #hiring