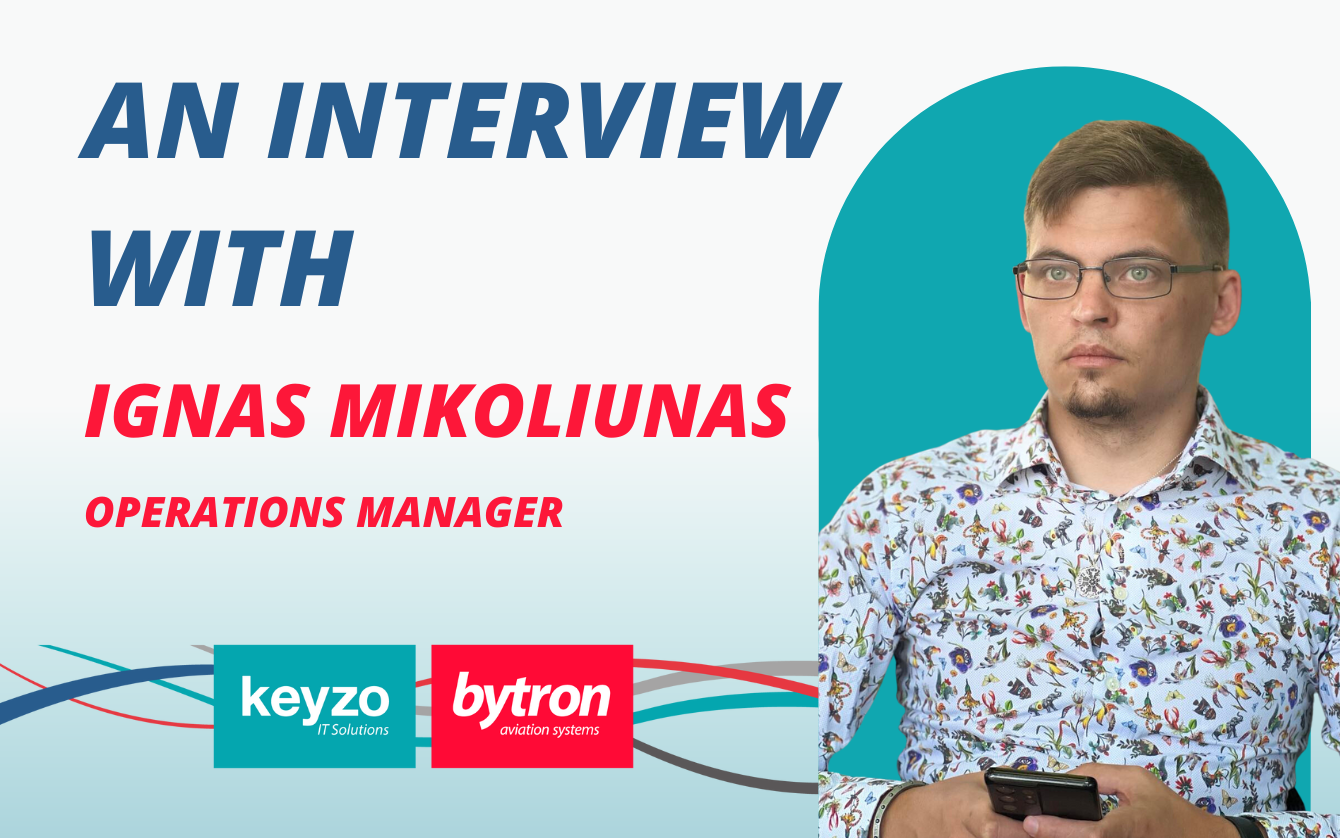 25 Aug
Inside Keyzo: An Interview with Ignas Mikoliunas
Ignas Mikoliunas is our Operations Manager at Keyzo and has been with the company for over a year. You can find Ignas regularly attending Health & Safety and Construction industry events, and liaising with our Keyzo customers.
Ignas has also recently received our companies Pay It Forward Recognition Bonus for being efficient, knowledgeable and keeping other teams across the orgnaisation well informed. We took some time to chat to Ignas to get a better insight into his career.
What is your role within Keyzo?
The main aspects of my role are product ownership, release planning, customer account management and sales.
I collaborate closely with different teams to make sure our offerings not only meet high standards but also match what our customers need. Yet, it's not just about the products; it's also about the relationships too. Managing customer accounts is where I build connections that matter.
At the core, my role is about balance. Just like a chef perfecting a recipe, I ensure all the different elements – from products to relationships – come together seamlessly.
What is your favourite thing about your role as Operations Manager?
I think for me the best part is that I get to work closely with all the departments within organisation and outside leading to interactions with a large quantity of people who bring different skills to the table allowing me to grow and progress because of this.
How have you progressed within your career?
Over the past decade, I've held management roles in several companies and industries, however I was always driven by an abiding passion for IT. From assembling personal PCs to tinkering with AI image generators as a hobby, technology has always been my compass.
Joining Keyzo IT Solutions as an Operations Manager over a year ago was a pivotal move.
Transitioning into a new industry was daunting but irresistible, allowing me to blend my management experience with my tech fervour.
Though the shift came with challenges, it was undeniably the right step. I've grown significantly, both in skills and adaptability. This journey has underscored the importance of embracing the unknown and has set me on a path of continued exploration in the tech and management realm.
What advice would you give to someone starting out in your area of the business?
To those who are starting on a journey in my field, I'd offer this advice: dedicate yourself to diligent effort, prioritise outcomes, and cultivate relationships that matter. Recognise when to step in and inspire your team – motivation is key.
Moreover, remember that the devil is in the details. Small aspects that most look at and think "that's not important" carry weight and contribute to the bigger picture. By excelling in these nuances, you lay the groundwork for success to follow naturally.
What superpower would you love to have, and why?
I'd choose the ability to instantly find misplaced keys. My life goal would be upgraded from 'world domination' to 'stress-free mornings.'
What is your favourite season, and why?
Summer, however; not the weather or anything else; it's the kid's holidays that do it for me = no traffic!
If you'd like to be a part of our team head to www.keyzo-bytron.careers to see our available vacancies and learn more about the benefits we offer.