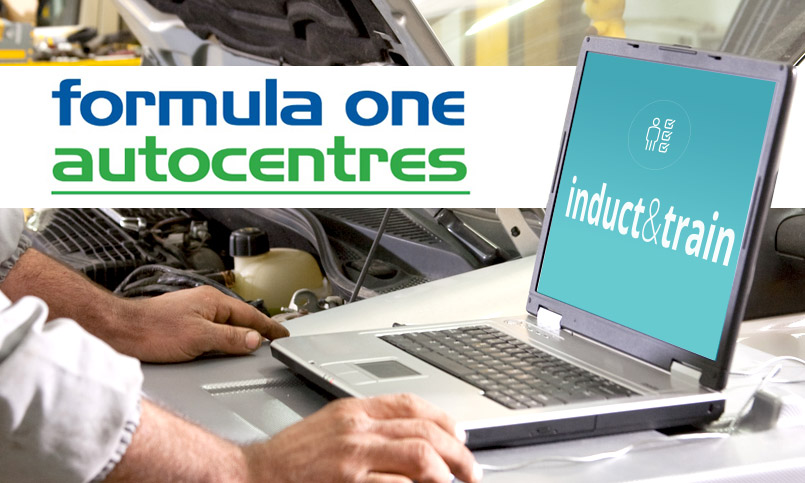 09 Jun
Formula One Autocentres choose our online induction system
Formula One Autocentres Ltd have selected Induct & Train as the online induction system and learning platform that will help take them to the next level as they gear up to open a number of new locations across the UK.
Our online induction system and learning portal will help overcome a number of significant challenges faced by the Formula One team as they work to welcome new starters and deliver the knowledge, they need to come into the company ready and raring to get started.
So why choose an online induction system?
Formula One Autocentres Ltd are enjoying a period of significant expansion across the UK with a number of brand-new centres opening up which is creating countless job opportunities as they work to recruit to the new locations.
This is without doubt superb news for the company, but it also presented the team with a series of big challenges to overcome with induction delivery, user management and training record management being at the centre.
Previously, Formula One inductions took place across 3 regional training centres on a face-to-face basis. Not a good use of time and a very expensive way of welcoming new people to the company and quite simply, not something that could be continued during such a significant growth phase.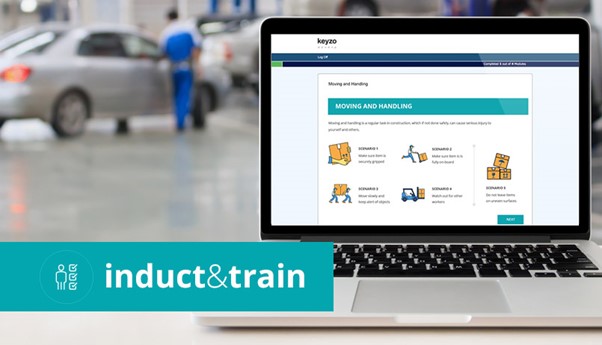 Online learning is the way forward…
Moving to an online induction system that provides users to complete inductions tailored to their role was clearly the way forward and some initial research led the Formula One team to Induct & Train.
It was clear from initial discussions that our solution ticked a number of vital boxes and could even integrate directly with 3rd party HR platforms to ensure the seamless automated management of all staff members across both platforms.
Sean Twomey, Training and Compliance Manager for Formula One Autocentres Ltd said: "Once we identified the need for an online induction platform, we looked at numerous options, but Induct & Train stood out for us due to the Keyzo team fully understanding our vision and expectations.
"Keyzo were able to build us a fully integrated tailored solution which has helped us to move our full induction process online and helps our new starters complete their initial learning before starting with the company.
"With Induct & Train in place our induction process is fully future proofed, and we have already experienced a number of benefits including:
Significant time savings with inductions now completed virtually in advance of starting
Significant cost savings through improved processes, automation and elimination of travel requirements for example
Our ongoing training programme is far more responsive as we can quickly identify a need and provide our employees with training material at the touch of a button
"The improvements don't just cover new starters though as before Induct & Train our employees would carry out required training in order to further develop and upskill roughly every 6 months, with Induct & Train we are able to give them access to an online training library that can be accessed any time on demand.
"Induct & Train sits at the centre of our business now and will certainly help us stay ahead of the competition as we continue to grow."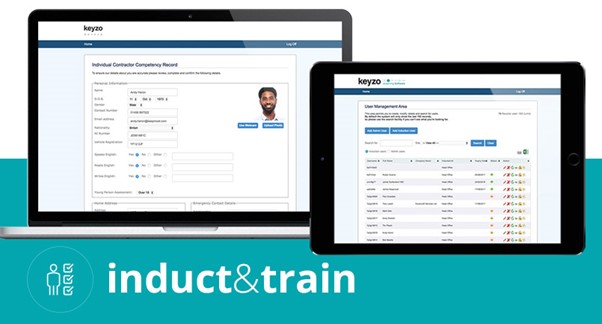 Enjoy the same improvements with Induct & Train
The benefits and improvements realised by the Formula One Autocentres team are by no means unique to them as Induct & Train is proven to:
Reduce workloads,
Increase productivity,
Modernise training and induction management
Take learning out of the classroom
To discuss the challenges, you are facing and find out more about how we can help email info@keyzo.co.uk or visit https://www.keyzo.co.uk/induction-software/ for more on Induct & Train.
Also learn about the industry benefits of using our online induction systems.