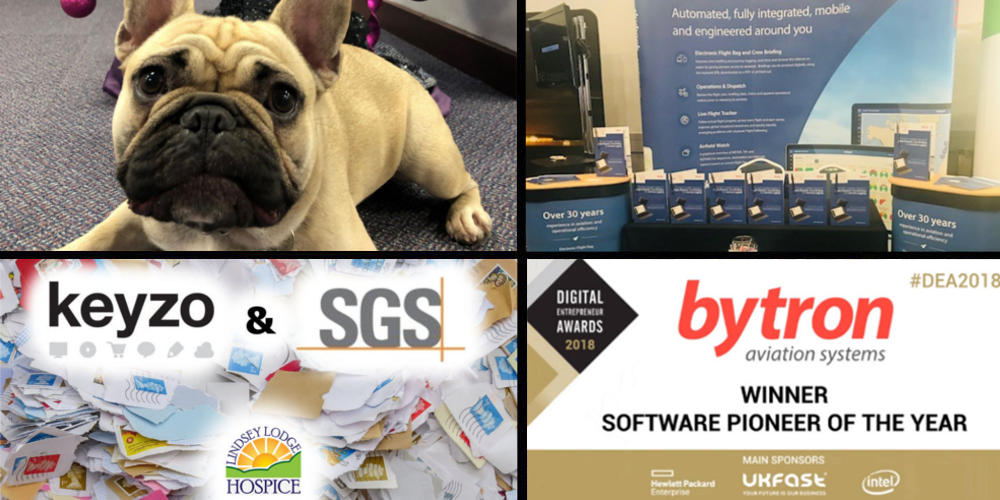 17 Dec
December 2018 News from the Keyzo team
Have A Great Christmas!
The Keyzo team would like to wish all of our valued customers, friends and contacts a Merry Christmas and a Happy New Year! We hope you all have an exciting and prosperous 2019.
Please Note: from 17:00 on Friday 21st December 2018 until 09:00 on Wednesday 2nd January 2019 our offices will be closed for Christmas.
Out of hours support will be available 24/7 as usual, please use the standard procedure to raise support requests.
Bytron Attend Heathrow For The 12th Annual Flight Operations Conference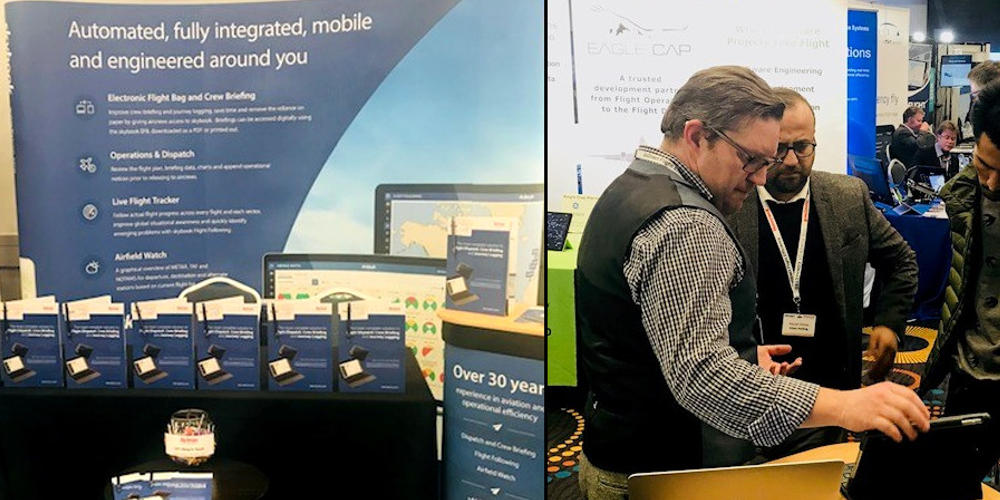 Our Bytron team attended the 12th Annual Flight Operations Conference at Heathrow last week to promote skybook.
Shane, James and Therisa ventured south to London for the 12th year of the popular aviation show, which is one of our biggest events of the year. It draws operators from across the globe to the UK for the 2 day conference.
This year they took a new stand to the event and held many discussions with attendees around the cutting edge Flight Operations solution, as well as skybook's EFB solution and the new Flight Following module.
The team came away from the event with some great leads having had some solid initial discussions at the stand.

Oh! In Case You Missed It…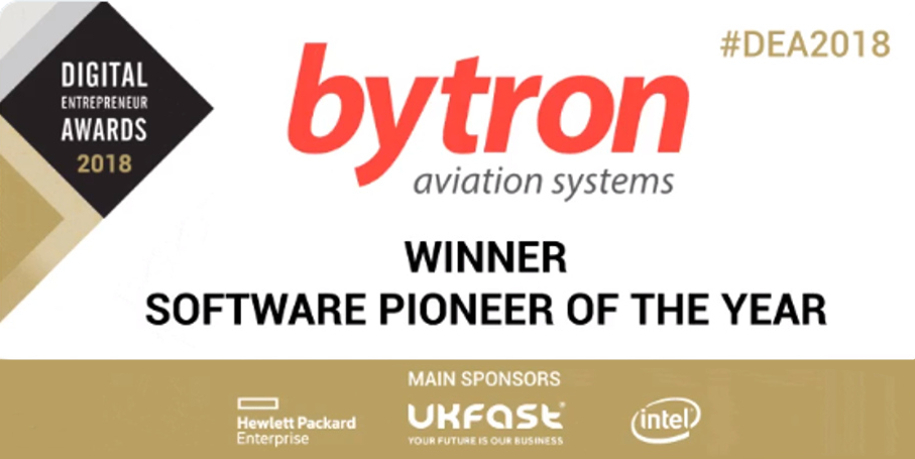 Our team are still over the moon with winning at the Digital Entrepreneur Awards in Manchester for the second year in a row! We came home with an illustrious award in the category of 'Software Pioneer of the Year'.

SGS Joins Christmas Stamp Appeal in Support of Lindsey Lodge Hospice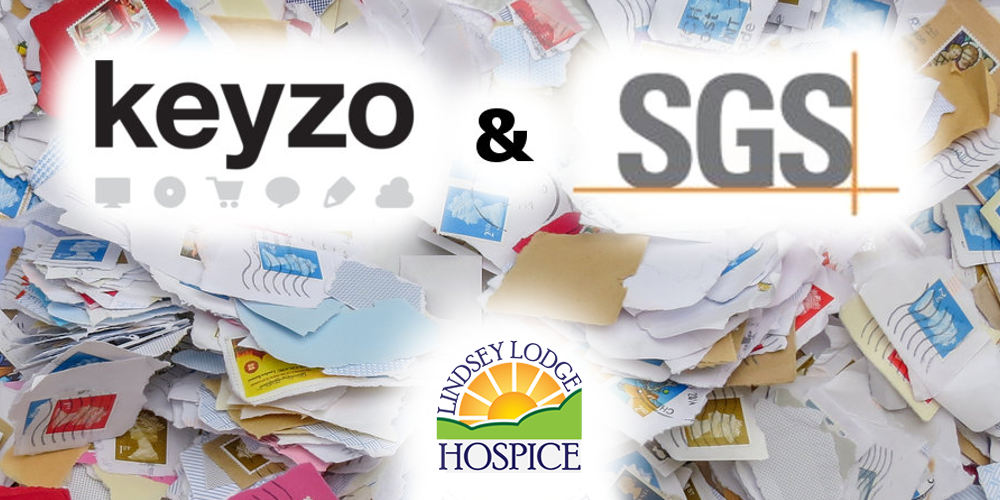 In the run up to Christmas we're taking part in a Kiloware Stamp Appeal in support of Lindsey Lodge Hospice. SGS Packaging Europe are also taking part!
Simply send your used stamps to us and we'll donate them to the Hospice who will be able to turn them into cash to help people with end-of-life care.
The stamps are collected from letters and parcels by cutting or tearing them off whilst leaving them on their backing paper, then they're sold on to dealers and stamp collectors by weight.
Find out more about SGS Packaging Europe's Bridgehead Office and how they're getting involved too…
#DoGoodFeelGood #LindseyLodgeHospice

Remember, we're always social…

Make sure you like/follow us on social media to find out more about our company, products and services. You'll find the links to our social sites/pages below…