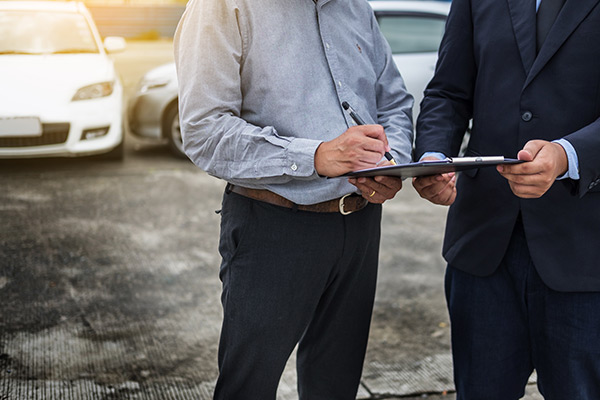 24 Jun
Changing the mindset of the HSE department
With the role of the HSE department evolving to include wider disciplines (such as Social Management and Sustainability) and the growing complexity of government regulations, it's no wonder that departments are feeling the strain.
But with the ever-changing landscape of legislation and increased participation with stakeholders is it the mindset of the department holding them back?
Embrace change
Given the pace of change in HSE in the last 40 years it is clear that departments will need to look for alternative solutions to growing demands and the mounting documentation that will be required.

The next few years will give way to a vast array of new working practices and organisations will need to seek out new methods to ensure effective employee participation and to meet government compliance. Document distribution software can help ease this process.
New government legislation to improve safety, protect the welfare of the public and ensure minimal environmental impact will need to be carefully administered to avoid penalties.
This is where a shift in thinking is needed and organisations should seek to embrace digital solutions such as document distribution software as a vital way of managing communications, notices and recipient acknowledgement of these important updates.
Integrate Solutions
An integrated enterprise-wide solution will need to be administered to assist departments and help communicate messages and notices in the most effective way.
The problem is that organisations are not evolving anywhere near the rate of technology.
With a vast array of technological solutions available it is surprising that organisations are still using out-dated methods to help administer and collate important information.
read&sign is the effective document distribution software designed for communicating policies and critical updates within an organisation. You can publish policies, procedures, safety notices, minutes or any other documents to employees, outside agencies or defined groups and acknowledge the receipt and their understanding of notices.
Humberside Airport has successfully administered read&sign and has found the system extremely useful:
" We find it a very useful tool that enables us to monitor our communication efficiency and check timeframes for acknowledgement. The system does however allow various 'add-on's and we are looking at making best use of the system. Such 'add-ons' could be an auditing module, action tracker module, risk database module and also a document library." – Chris Wild, Operations Manager, Humberside Airport
Reduce Time Wasting and Penalties
This shift in thinking is needed within HSE departments in organisations. Making use of document distribution software such as read&sign could reduce time spent collecting large amounts of information from multiple sources while reducing the risk of government penalties.

If you think it is time to embrace new technology within your HSE department and you would like to know more about how read&sign could help your organisation, then please get in touch.