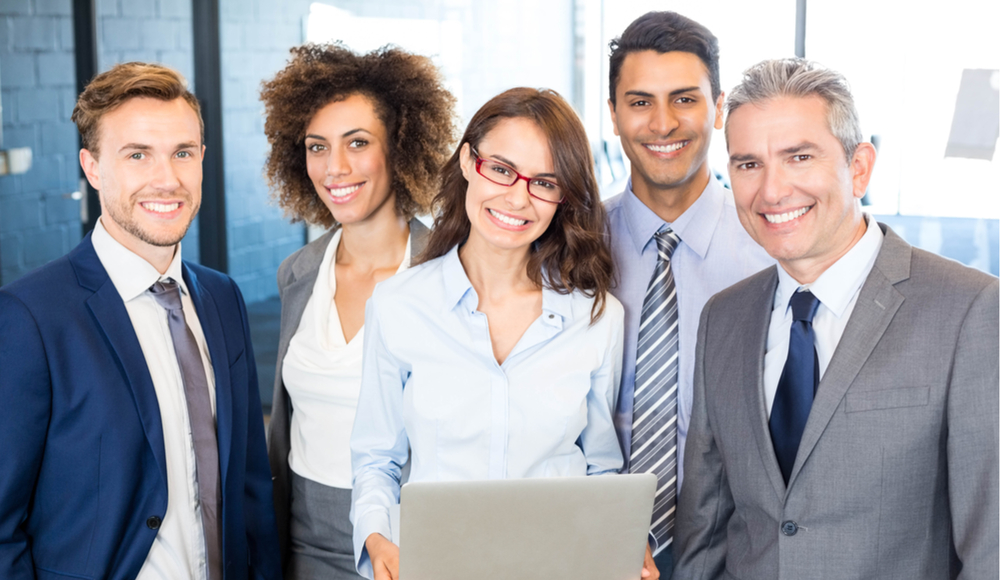 02 Feb
Key Benefits of online eLearning Induction Software
We developed our intuitive online elearning induction software because it's vital that modern businesses have an effective training system in place, and below we demonstrate why a digital solution is probably better than your current setup…
All employers are responsible for the continuing health and safety of their employees. In many industries all new employees, agency workers or contractors are required to complete specific inductions before commencing with work in their role and it's up to the employer to provide the appropriate training and instructions to ensure safety, where it's concerned.
Training has to be completed in a consistent and timely manner and employers are required to validate that training has been completed and to the necessary standard.

This is the main reason why creating and delivering site inductions online is becoming increasingly popular within organisations. An eLearning induction process allows for streamlined management of the entire induction training. Utilising elearning induction software or online safety inductions enable employers to train their staff cost-effectively and consistently, ready to start work safely and with a high level of awareness.
It's worth remembering that an elearning induction isn't just about Health and Safety though. It's a way to show new employees the right way to do things. Digital Induction training can be used for numerous training purposes across different industries and offers many key benefits, making it a very useful solution for both employers and employees…
DECREASED OPERATIONAL COSTS
Setting up elearning induction software can significantly reduce operational costs whilst increasing employee productivity. Removing face-to-face inductions is the main reason why. By moving inductions online, a company can re-assign resources that would otherwise be used for induction training. This could include utilising staff time elsewhere instead of training new employees. An online training solution will automatically guide employees through a pre-determined induction process without the need for a trainer's involvement.
Other resources which can be saved are printed materials, or saving room space by no longer requiring a training room. Online inductions are everlasting; once an induction course has been created it can be completed as many times as desired by however many employees required.
CONTENT CONTROL & CONSISTENCY
Deploying an elearning induction system gives employers full control over the content that users experience, allowing them to regulate information across multiple courses and manage employee groups and third parties through an intuitive interface.
Once created, intuitive induction software makes it possible for any member of staff to easily edit, create, delete or publish induction courses and learning content, or speed up the delivery of the induction process as required.
The induction course can even be published via email and SMS for off-site use, along with the ability to create expiry dates for course completion and set up notifications to help keep users engaged with the induction course.
It has always been a potential flaw that traditional induction training can be inconsistent, particularly regarding the messages that learners receive. This is because training can frequently rely on tone and the relevant experience of the person that is conducting the training, particularly when more than one person is responsible for conducting training sessions. By delivering inductions online, an organisation can guarantee that every person committing to the training will receive exactly the same information every time, along with a consistent training experience, regardless of where or when their induction is completed.
COMPLIANCE & RECORDING INFORMATION
Compliance is a major focal point with most kinds of training, particularly in industries where health and safety is paramount. Providing adequate training, compliant to legal and industry standards is the key training factor that employers are responsible for. Launching an eLearning induction solution will enable any company to track employee compliance without having to rely on a paper trail.
Sophisticated online tracking guarantees that users repeat all necessary content to ensure compliance has been achieved. In this way, it is also possible to not only test a user's knowledge but also make sure that they repeat necessary content before the course can progress or complete. Online induction training can be digitally recorded for multiple employees for a variety of different training courses and purposes. For example, in the construction industry, a company could have employees and contractors inducted for working on a specific, unique site.
Recorded training offers employers an exact insight into what employees know before commencing with their work. It overcomes many of the risks that traditional training can expose, such as the ability to guarantee that new starters are fully aware of safety precautions before using potentially dangerous equipment.
In a similar way, eLearning programs also allow companies to reduce security risks by providing new employees with login details to company collateral only after they have completed the induction process.
When a course is concluded, successful users can receive a printable, branded completion certificate for their personal records. Receiving an official company certificate can have a positive effect on the attitudes of new employees and their opinion towards the organisation.
FLEXIBILITY & ACCESSIBILITY
Our online elearning Induction system can be created in such a way to allow users to go through the content at a pace that is comfortable for them. Alternatively the software can be designed to time learners, essentially placing them in examination conditions, meaning an employer can further guarantee that workers or contractors are qualified to the required standards before progressing. Because eLearning affords full measurability, no user will slip through a net and every candidate will have to complete, or pass relevant online modules before being able to progress.
eLearning also affords high levels of accessibility. The online format allows induction courses to run whenever needed, on any day, at any time. This means new and existing employees could complete their induction training at their own convenience from anywhere with internet coverage and on any internet enabled device. For example, to avoid existing employees losing working hours, or to avoid having to assign resource to oversee the training of new employees on-site, online induction training could be completed from home.
In summary, online site inductions offer a variety of benefits. For an employer eLearning saves time and money, increases productivity and offers improvements in convenience compared to traditional face-to-face training.
Our elearning INDUCTION SOFTWARE Solution
Our elearning induction system contains a user-friendly and intuitive interface which offers administration capabilities and user management, allowing administrators to add, track and manage inductee profiles through our simple system, including adding I.D. photos and digital signatures such as fingerprints. Check out this induction software case study.