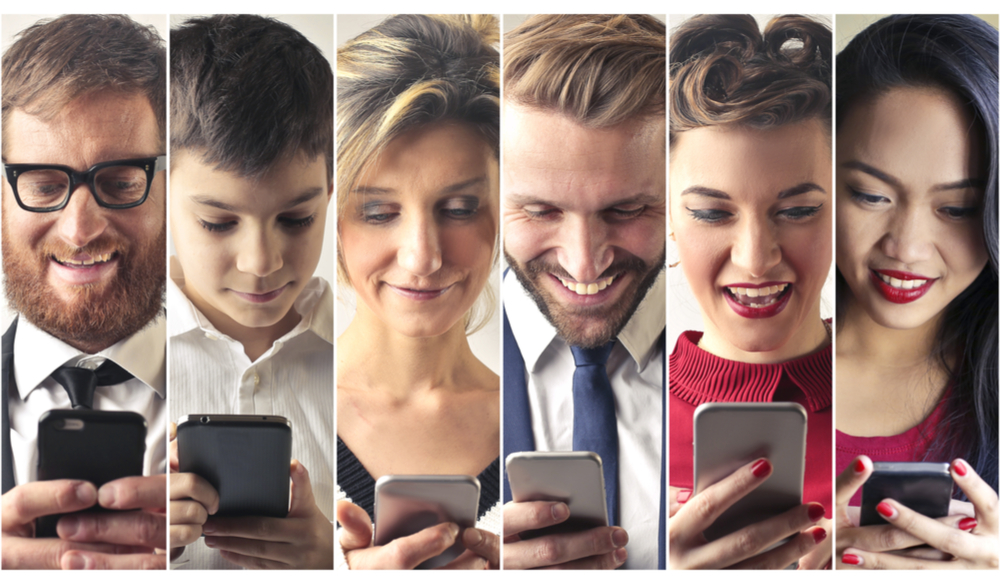 29 Jun

Mobile Optimisation – The New Priority

In 2016 mobile finally overtook desktop as the device most frequently used to browse websites and access the internet.

This is a trend that has been growing for the past few years over which time Google has reported increases in searches conducted on mobile devices at a rate higher than any other device with internet access.
Google's mobile-first index
Once it was confirmed that more searches happen on mobile devices rather than desktops, Google began their plans to change their algorithm to a mobile-first index. This means that the content, images, links, speed and user experience on your mobile site will be vital factors in determining your search engine visibility. Mobile performance will come first, with desktop likely acting only as a secondary element. This was originally planned for a 2017 launch but now looks more likely to come in 2018 at the earliest, giving site owners time to prepare and shift their focus to their mobile offering and mobile user experience.
Google's analysis of mobile searches led them to find that:
– More people search on mobile devices than desktop computers meaning mobile devices generate more page views
– If a site isn't mobile-friendly, users are five times more likely to leave and look elsewhere
– If a site takes more than a few seconds to load, the majority of mobile users will leave without waiting for the page to load
Usability and user experience
A large part of Google's mobile-first index is going to be based on judging the user experience of a mobile site. Google will reward a user experience which is tailored towards mobile devices with greater search engine visibility and will likely penalise a poor mobile user experience. Essentially Google are looking for site owners to create mobile-focused websites to provide a positive browsing experience, which in turn will drive a greater number of conversions in the process. They will expect all websites to be geared towards what has been proven as the most popular devices used by potential customers.
Many websites are still built for desktop and then scaled back for mobile use when the priority needs to begin to shift to the opposite logic in order to deliver the best mobile-friendly content.
Responsive design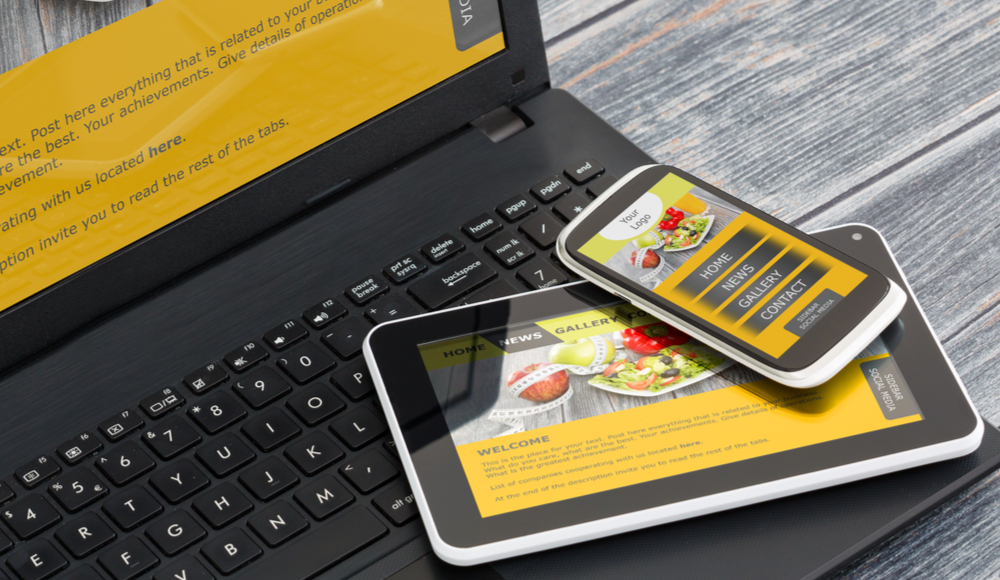 Building a separate mobile site is one option to gain an advantage from mobile-first indexing or even using dynamic serving; where a server responds with different HTML depending on the user's device requesting your URL. Responsive website design however, is Google's recommended option to guarantee being adjudged to have a mobile-friendly site and that you provide a good enough user experience to avoid penalties.
This design technique is basically the practice of using flexible layouts, imagery and other versatile elements of the website's build such as media queries to ensure that the site automatically adjusts its appearance to accommodate for any device it might be viewed on. It will automatically respond to the preferences of the user in terms of image sizes and placement, the layout of the content and even the resolution, purely to suit the device in question.
Responsive website design isn't a new concept when it comes to building an online presence. In fact, Keyzo already build websites to be mobile responsive every time we create one for a client. Whilst being technically responsive there is still a lot more we can do from an SEO perspective in order to further improve the browsing experience for mobile users and optimise a mobile website.
Understanding the mobile user
Mobile users tend to behave differently from desktop users. This is due to the nature of the mobile device; information on the go. Typically, mobile users want a quick online experience with prioritised information in prominent positions, written in a manner that's easy to digest. It is important to optimise your mobile site to cater for these requirements whilst making any call to action simple and intuitive. If done correctly mobile optimisation can increase your conversions. If done poorly a mobile site could have an incredibly high bounce rate, which will definitely damage your search engine visibility when Google launch their mobile-first index.
Mobile users are often 'multi-tasking' when using their devices to search online. Basically, smartphone users engage with online content whilst travelling, commuting, watching TV, even when using their desktop and they use their devices frequently during their down time. With fast performance and engaging content a good mobile site can capitalise on this audience.
Mobile specific content
There are a few mobile specific techniques that can be implemented to mobile websites to improve the user experience they provide to help align a brand to the typical mobile audience…
– Click to call – A clickable link which opens the user's phone dialler with a specified phone number in place, ready to be called.
– Social media – With most social media accessed on mobile devices it makes sense to integrate your feeds with your mobile site.
– Location-based services – Can be used to offer your mobile users something relevant to them based on their geographical location.
– Show and hide – With a bit of code, text and images can be shown or hidden specifically on mobile devices allowing you to tailor your site between device categories.
There are opportunities on mobile and tablet devices that desktop sites cannot achieve. With a strong mobile site there should be a seamless experience for all users when comparing against desktop, at least equal in performance and usability, if not better.
Mobile usability technical issues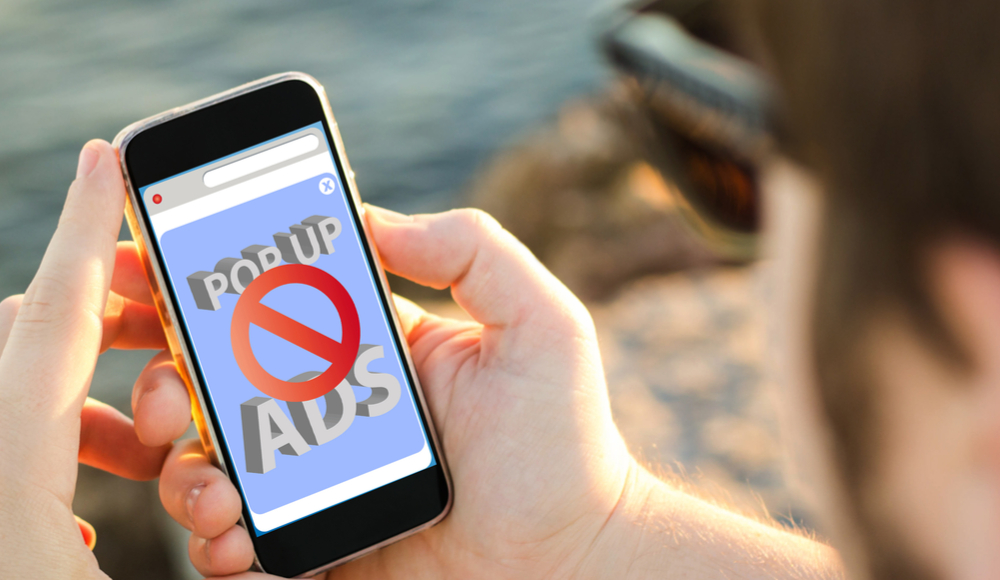 As well as a responsive site and mobile-friendly content there are a variety of technical factors that affect how well a mobile site will perform, particularly in the eyes of Google. Some of the main technical issues that could burden a mobile site are…
– Small font size – User is required to zoom into the screen to read content
– Touch element proximity – User finds it hard to click buttons without clicking the one next to it
– Flash use – Most mobile devices don't render flash content and videos
– Interstitials – Full-screen pop-ups on mobile devices are not user friendly
– Viewport issues – If this isn't configured then a web page won't be scaled to suit different devices. Fixed-width settings for the viewport or the page content will override responsive designs and mean users will have to scroll sideways to view content
Removing these issues can help your usability rating with Google improve and in turn, directly improve your search visibility. Keyzo have the ability to solve all of the above issues and more, in order to optimise your mobile presence to flourish under Google's upcoming mobile-first index.
Mobile page speed
Google have recently said that mobile page speed will probably be factored into determining the usability so optimising mobile sites for smooth, quick performance is going to become even more important than it is now. As mentioned at the start of this post, if a mobile site takes more than a few seconds to load, the majority of mobile users will leave the site.
There are a range of best practices for improving mobile page speed. These are usually technical changes which can make a huge difference to how quickly your site functions. Again, Keyzo will include speed analysis as part of any mobile optimisation process. We will improve the following factors and more, to guarantee your mobile site is as fast as it can be…
– Eliminate render-blocking JavaScript and CSS in above-the-fold content
– Prioritise visible content
– Reduce server response time
– Optimise images
– Leverage browser caching
– Minify CSS
– Minify JavaScript
You can test your site's page speed by taking Google's mobile friendly test here:
https://search.google.com/search-console/mobile-friendly
If you are ranking 60% or below, then we suggest looking into improving your page speed and your mobile optimisation as a priority.
In summary…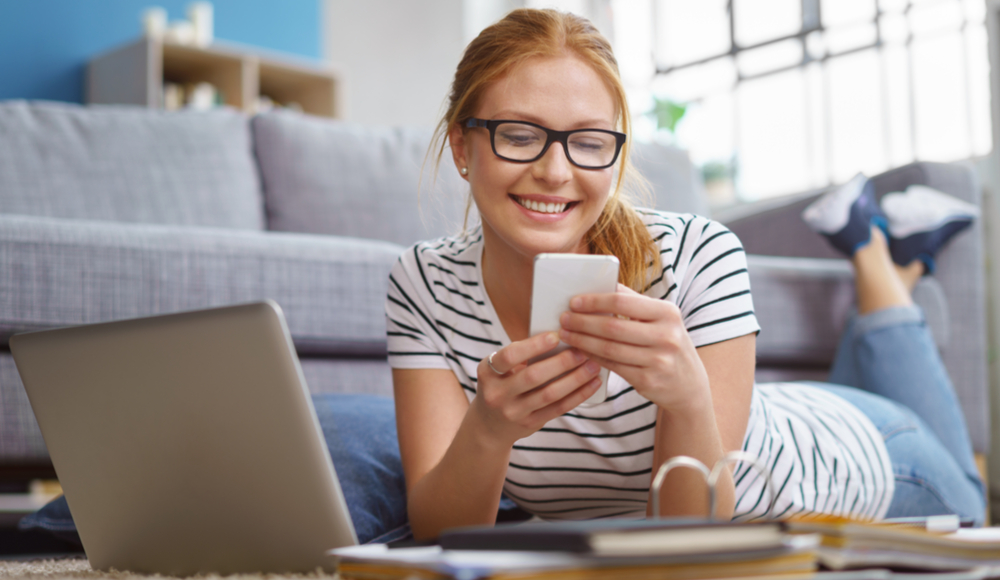 Most online searches are now conducted on mobile devices. Google are responding to this trend by prioritising search results in favour of websites with a user-friendly mobile presence. Your mobile website will soon need to be fast, have good performance and must be 'enjoyable' to use. Is your mobile site responsive and optimised appropriately?
Our team are on hand if you have any questions about how we can create or improve your online presence, whether this be for mobile, desktop or both. Get in touch on 01472 269243 or drop us an email; info@keyzo.co.uk