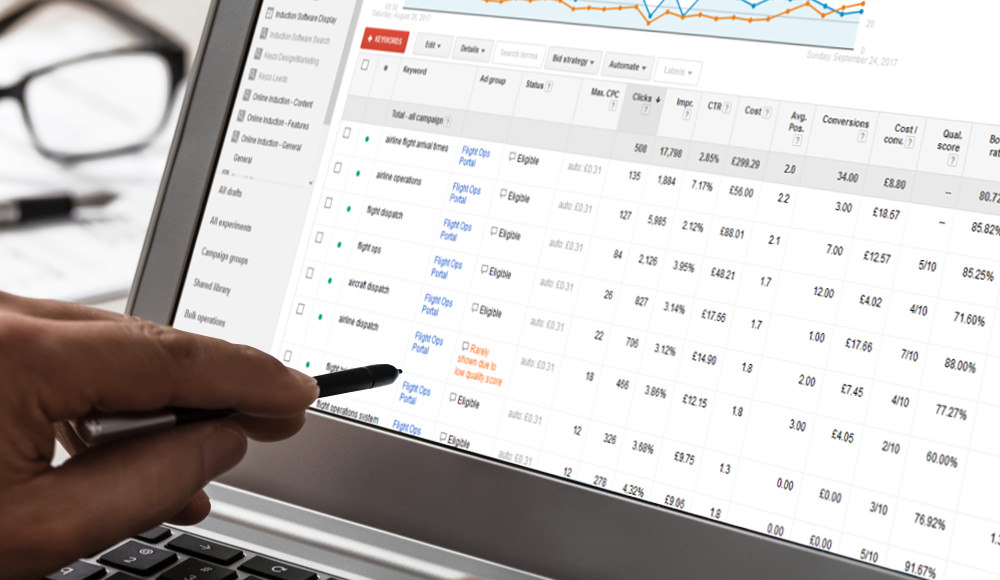 25 Sep

Get the most out of your AdWords Adverts without spending extra

Advertising online through Google is a very effective means of driving more traffic to your website, capturing users which may otherwise have clicked elsewhere. Using AdWords gives your business the opportunity to appear much higher in search engine results pages (SERPs) by featuring a paid link to your site, often above the organic listings, as long as the set up and content in your advert is effective.

However, this isn't news… Whether your company uses AdWords or not, your competitors probably are, which makes paid search advertising a very competitive digital marketing practice, just like organic SEO.

You might have a large dedicated budget for your AdWords adverts and you might even be appearing in the top spot for a wide range of keywords you want to rank for, but that doesn't necessarily mean you are gaining more traffic from your adverts than your competitors, especially if they occupy the second and third spots in SERPs. There is a lot of click competition between adverts that appear in the top 3 spaces.

Even if you are satisfied with the amount of website traffic your adverts generate, there are still ways to improve paid search performance, particularly to generate more 'quality' traffic for your website. When we mention quality traffic, we are referring to users clicking through to your site that are more likely to complete a desired goal rather than bounce straight back off it. It may be that your adverts generate thousands of website visitors every month, but if 90% of them are bouncing, then the majority aren't making a purchase or enquiry and your business isn't seeing the full benefits of paid search advertising. Plus, because ad payments work on a pay per click basis, you could be paying a lot of money for site visitors that aren't engaged with your communications or that aren't in the demographics your business wants to target, which can be expensive and wasteful.

To combat this, we are going to look at three important areas:
how to make your AdWords adverts much more impactful
how to set adverts up to provide a more detailed snapshot of what you are 'selling'
how to maintain your ad performance with effective account management
The beauty of this blog post is that each of these solutions is proven, recommended by Google and won't cost you a penny to implement! So what are these 'too good to be true' solutions for improving the quality of traffic your AdWords adverts generate?
Ad Extensions
One of the easiest ways to make your adverts more engaging is to expand them with more information, making them more noticeable on search results pages and improving their presence. By adding more content to your search adverts you can give users more click options while providing more detail on what it is you are offering.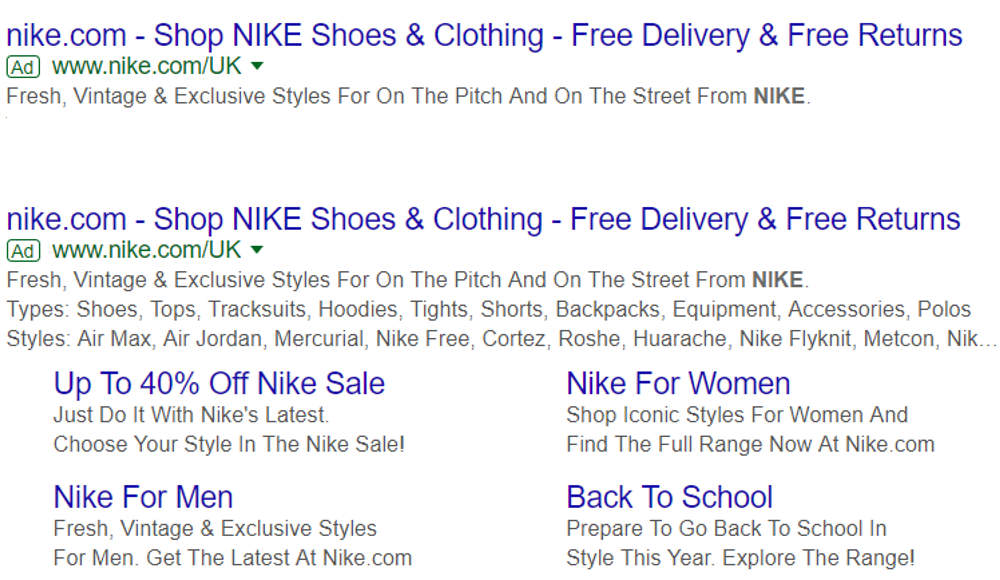 Ad extensions are completely free to use, will improve the quality of your traffic and you will notice a better click-through rate, an improved cost per click (CPC), better page positions/ad rank and most importantly more conversions. Google says "ad extensions typically improve click-through rate and overall campaign performance because they make ads more useful."
Most extensions require a small amount of set up but this work is very much worth it, as it will increase the chances of a potential customer choosing your business over another. Don't be alarmed if you set up your extensions and you don't see them appear in search results straight away. Adding an extension won't guarantee that it will show with your ad every time it makes an impression. Extensions show with your ad when:
The extension (or combination of extensions) is predicted by Google to improve your ad's performance
Your ad's position and Ad Rank is high enough for extensions to show. To show extensions, AdWords requires a minimum Ad Rank
These are the kinds of extensions that are available and can be applied at 'account', 'campaign' or 'ad group' level in your AdWords account:
Sitelink extensions
Callout extensions
Structured snippet extensions
Call extensions
Message extensions
Location extensions
Affiliate location extensions
Price extensions
App extensions
Review extensions
Promotion extensions
The variety available means different extensions will be more useful for different companies, so they are all worth checking out, but in this post we'll explore a few of the most useful extensions, the ones that can be used in the majority of adverts…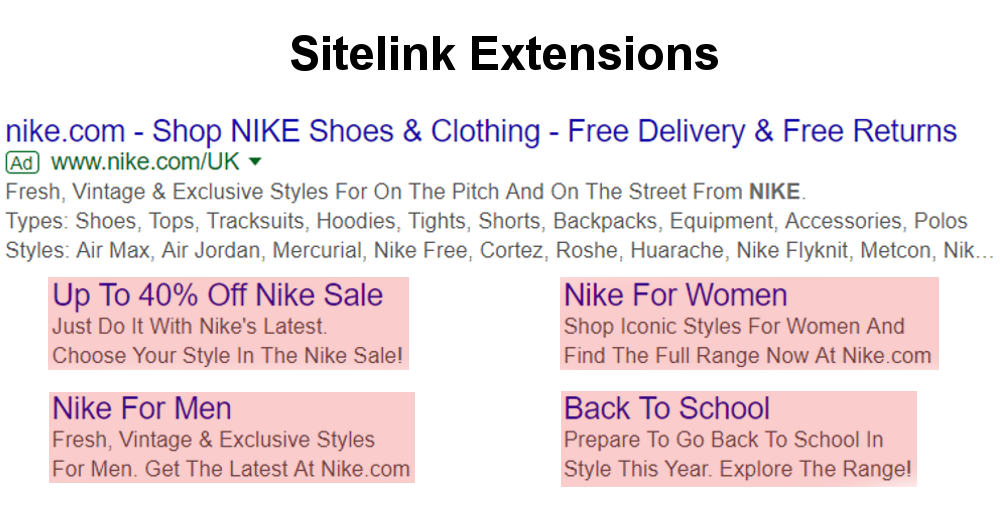 Sitelinks basically allow you to direct searchers to additional pages on your website, other than the page they would land on by clicking on the main link in the advert. You can add up to 6 sitelinks to an ad group or campaign, but the key is to make sure that they're relevant. Examples could be directing people to a similar product, your business hours, an offers page, or any other company information which would be useful to searchers.
Sitelinks will appear just beneath your advert and you can add a small amount of accompanying text to each one to act as a brief description, making your advert even bigger on the SERP.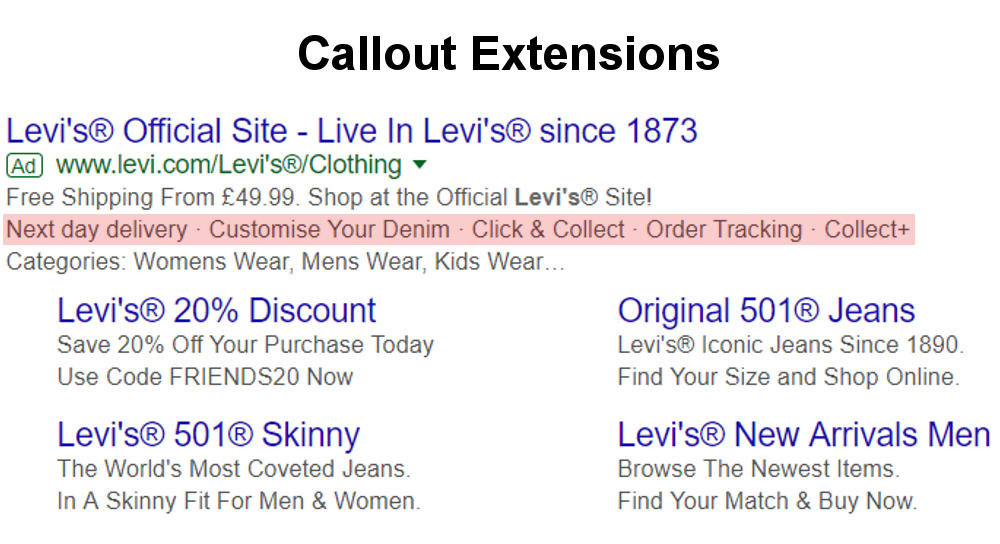 These are an excellent way of adding more information into your adverts, particularly if you have additional benefits you want to make clear to your potential customers. Callout extensions add an additional line of text directly beneath the description and although they are simple, they are very effective and surprisingly noticeable.
You need to add two callouts to get them to appear with your adverts, but it is recommended that you add at least four. Callouts are short, simple messages and could be 'Free Delivery', 'Price Matching' or 'Great Customer Service' for example. They give you the opportunity to list additional reasons to make a purchase by displaying beneficial information that you might not have been able to fit into your advert.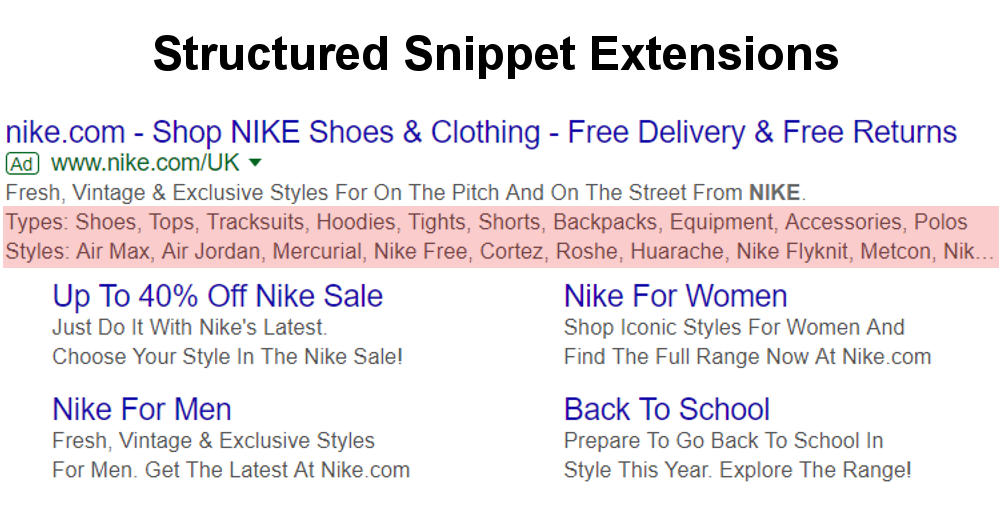 Structured snippets are a type of ad extension that highlight specifics of your products or services. They appear right underneath your text ad in the form of a header followed by a relevant list. As an example, if you are selling holiday packages, your snippet header could be 'Destination' and the list could be 'Spain, Portugal, Greece…' and so on.
These extensions help people find out more detail about your offering before clicking on the advert and attracts clicks from people who are more likely to be interested in your products/services. Not only does this keep your potential customers more informed and engaged, but it goes a long way to filtering traffic away from your website that would have been likely to bounce. Structured snippet extensions are a great way to increase the relevance of your adverts and improve your click-through rates (CTR).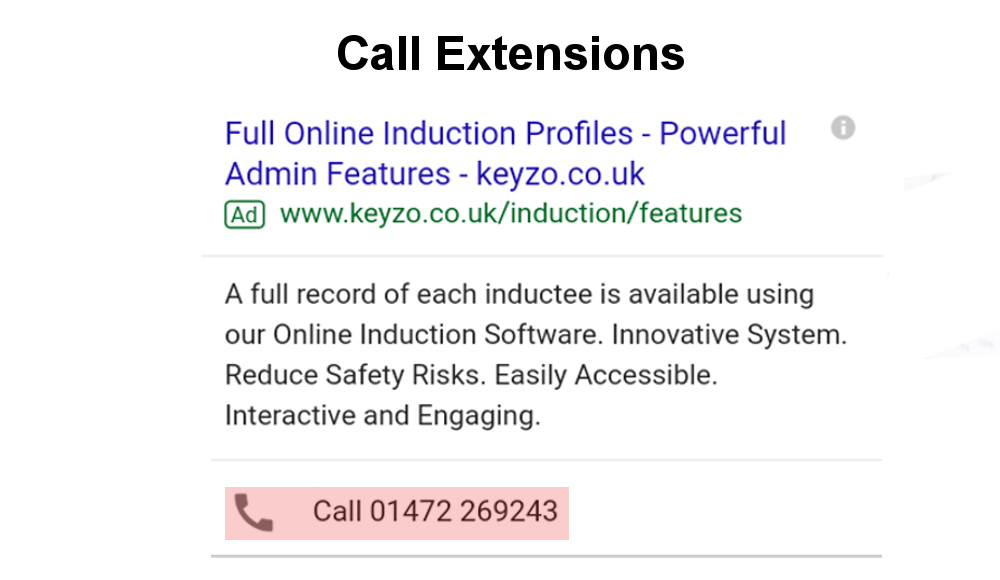 Adding call extensions to your adverts is a useful process for all businesses, but it is particularly useful for local businesses, which are featuring prominently more and more on Google every year. Regardless, you will want to make sure you have call extensions set up on your AdWords ads. Simply add your phone number as an extension and it will appear with your adverts.
Call extensions are tracked by AdWords, meaning you will be able to see how many people have called you directly from this advert, providing they were searching on a mobile device like in the above image. This is a good way of prompting potential customers to instantly get directly in touch with you and is essentially no different to hoping they complete an enquiry form on your site.
All of the above extensions will help to increase engagement and should see the general quality of your website traffic improve at no extra cost to your paid search marketing.
Other than ad extensions there are a couple of other things we can look at which will also improve the performance of you AdWords adverts…
Negative Keywords
If you are finding that your adverts have a high bounce rate then you should think about setting up some negative keywords. These work very similarly to the keywords you will already have set up when your campaign was created, however rather than using keywords to target your advert to specific searches, negative keywords let you exclude search terms from your campaigns. This will prevent your advert from appearing to people that could be searching for a similar, but different product and in turn, you won't be paying for clicks for visitors who will bounce straight off your site.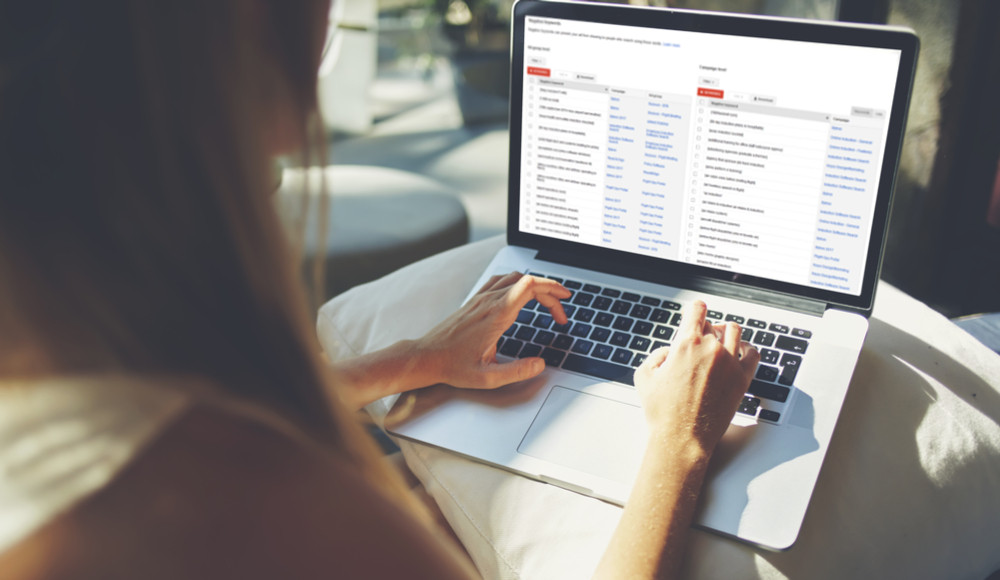 This process will help you focus on only the keywords that matter to your customers. Better targeting can put your advert in front of a better ratio of interested users and in turn is more likely to increase your return on investment.
To identify negative keywords, have a think about what people could search for which could lead them to your website in instances where you wouldn't want them to click on your site. Establishing an effective list of negative keywords will massively help the relevance of your adverts.
Combating High Bounce Rates
On the surface your adverts look like they're bringing plenty of traffic to the website, but you can see that your sales haven't really increased as a result. If this scenario sounds familiar then it would be worth analyzing the bounce rates of your ad campaigns.
In AdWords, find the campaign you're interested in looking at and click on the 'Keywords' tab before clicking on the 'Columns' button to modify your columns. You should see a field called 'Google Analytics' (so long as your Analytics and AdWords accounts are linked). In the 'Google Analytics' option you should see 'Bounce rate' which you need to add to your columns. This will show you the bounce rate for the traffic each keyword has brought to your website.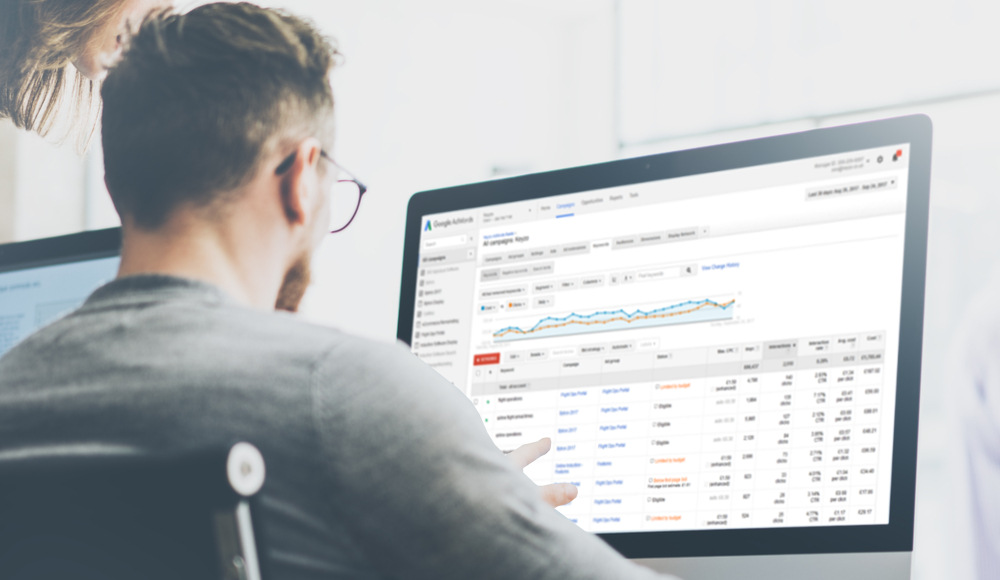 You will be able to quickly identify which keywords are providing quality traffic and which ones might be ambiguous to online searchers. If you see keywords with a high bounce rate try pausing them for a while allowing your other keywords the opportunity to improve your conversion rate. Alternatively, you could spot the potential to try a few new keywords… just add them in and give them a try.
Google is constantly changing how its algorithm works and online advertising markets are also highly dynamic, meaning you will likely notice changes to your advert and keywords performance on a weekly, if not daily basis. Keeping your adverts optimised effectively boils down to good account management. Your adverts and keywords need to be analysed regularly to ensure your adverts remain strong performers for your business.
So there we have it! These are a few ways to make your AdWords adverts more impactful to boost relevance, engagement and most importantly, gain more conversions… All without spending anything extra.
If you have any questions about this post or feel like Keyzo could provide you with an effective SEO service or AdWords account management then please get in touch. We would love to hear from you with any ideas or projects you are thinking about. Get in touch on 01472 269243 or drop us an email; info@keyzo.co.uk