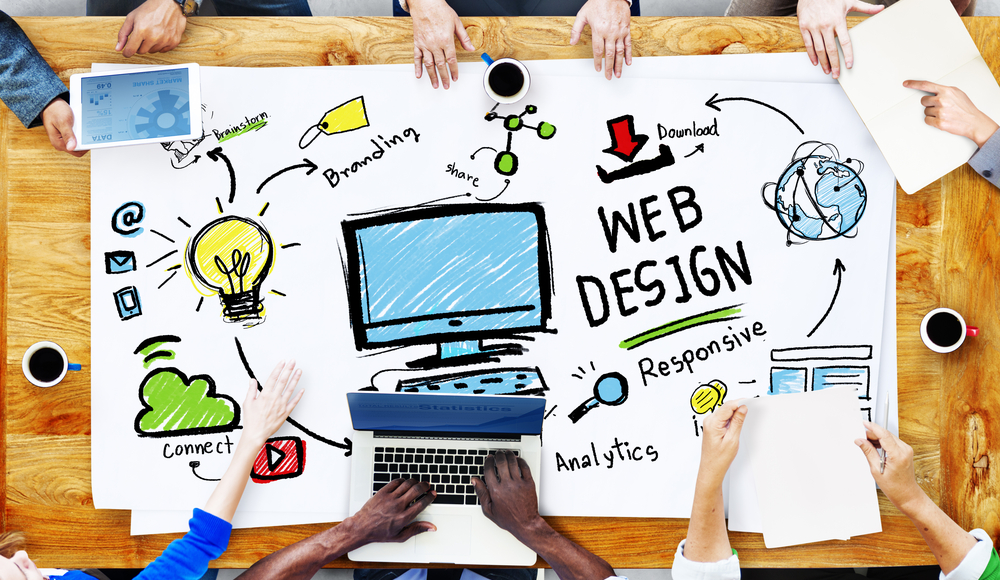 02 Aug

11 Key Signs That You Need a Website Redesign

With Google algorithms constantly changing, your websites usability has one of the greatest effects on your search rankings. The aim for every website is to appear as high in Google's organic search rankings as possible and how your website performs will determine the success of this. If it's not performing to the best of its ability, it could be time for a website redesign.

Designing a website that is functional, secure, great design and gives customers a great browsing experience is imperative, whether you have an eCommerce or brochure site. However, designing a website takes time and needs updating and adapting constantly to keep up with the ever-constant change.

Here are just a few signs that your website could do with a new design:

1) Your Site Has Slow Loading Pages

High quality content and pages are promoted by Google within the organic search. Google algorithms will rank pages with faster loading times higher than those with very slow page loads. A good user experience begins from the very moment they click through to your website from Google or type your web address in the search bar. If a user is met with an incredibly slow page from the outset, they'll quickly go elsewhere for their browsing experience.

You can check your site speed using the Google PageSpeed Insights Tool and decide whether a re-design will do your site good. Large images, bulky design elements, embedded media and flash animation make pages load extremely slowly. The larger the file size for each page on a site, the longer it takes to load. It could be worth looking at each page individually, ensuring all images are optimised as your first step to increasing page speed.

2) Technical Errors Impact Your Views

Keeping on top of any technical errors is a fail-safe way to keep your website moving. Technical errors that you miss can lead to missing conversions and if it's an eCommerce site, missing orders or customers losing trust in your brand.

Checking for crawl errors regularly is vital to ensure your website runs smoothly. You also need to look at your site from different browsers and devices to check for any design faults or issues with your mobile optimisation. A huge percentage of consumers now use mobile or tablet devices to browse the internet, so having a mobile optimised site is incredibly important to its success.

3) You Have a High Bounce Rate

If you have slow loading pages or technical errors, one of the main ways to recognise any changes is by monitoring your bounce rate. Checking analytics of your website regularly shows you how users navigate through your website, helping you to improve your user experience. If your bounce rate is particularly high, then there is a reason why people are not staying on your site, navigating around or viewing further category pages.

You then have to identify what is causing your user to leave the website. If you can see no technical issues or loading issues, it's probably due to a poor user experience. Having a fresh pair of eyes look through your navigation panels and category pages is a great way to recognise any faults or issues a standard customer may face. Pop-ups and adverts across every page is also something that puts off the user, resulting in an even higher bounce rate percentage. Try to keep adverts and pop-ups to a minimum, with a straightforward, clean design.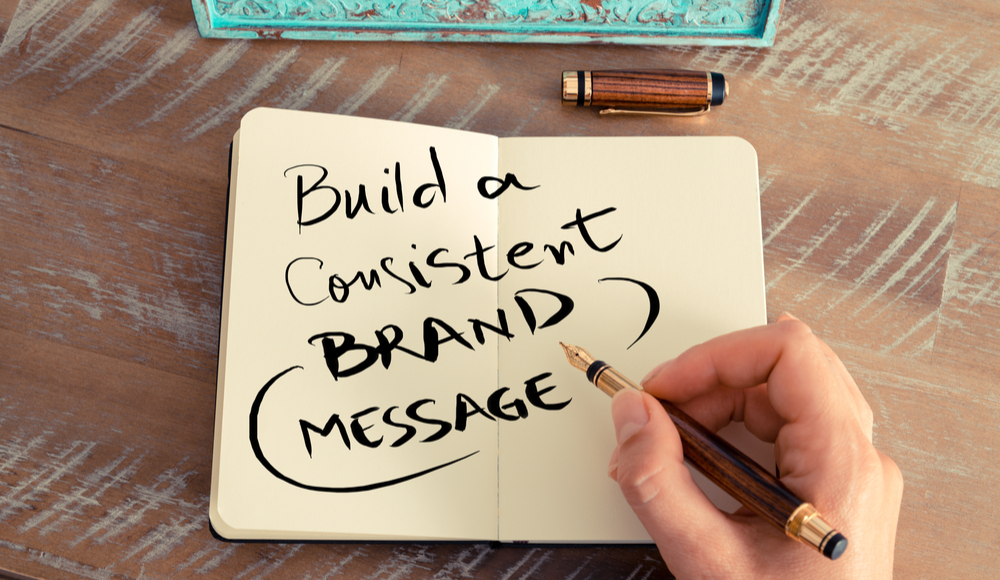 4) You Have an Issue with Brand Consistency
Your website is your main branding and marketing tool. It is your shop window. More than ever before, your branding across all medias must align and become recognisable. If the sign to your shop is purple, you wouldn't have shades of green running across your website. Try to use the same fonts, icons, wording, colours and style across each page of your website and make sure that other marketing and promotional materials including signs, posters, flyers, social media and email campaigns then match.
It's also worth looking at your competitors to make sure you appear differently to them. There is no point in using a competitor's name and branding and changing a couple of words to make it your own – it will just annoy customers who get mixed up, making you lose custom. A complete website redesign could fix all your problems.
5) You Have an Outdated Web Design
Web design trends change rapidly, just as technology in general does. By the time you purchase a brand-new computer for example, it is already becoming outdated and there is something 'better' about to be released. The same goes for website design and keeping yours up-to-date is an ongoing challenge.
Websites these days need to be clean and easy to use, with no angled text and images, no cluttered sections and an easy navigation bar. People need to trust your site and recognise your brand – if your site is hard to navigate, people will not continue using it and will go elsewhere for the service you are providing.
Content on your site is incredibly important, not only to be informative for your customers, but also for SEO purposes. If your site looks dated, people will also assume your content is outdated, therefore not trusting your site, your brand or what you have to say.
6) You're Still Using Flash
If your site is still in Flash, then it is incredibly outdated. First and foremost, iPhones and iPads do not support flash. Secondly, search engines can't read sites in flash. This means your website is not being read by Google and Bing and won't be appearing where it could be in the search engine results pages. Basically, you're in need of a website redesign.
Users have to install a plugin and make sure they have the latest version to view it, which impacts the user experience and heavily impact your bounce rate. Flash is difficult to use, difficult to create and difficult to maintain. It is no longer needed to create animated, interactive features thanks to HTML5.
7) Your Site Isn't Mobile Compatible
As touched on earlier, mobile compatibility is essential for any website. Nearly 60% of searches are carried out on mobile devices so testing that website buttons are easy enough to access via a mobile device and that landing pages are accessible is vital. You can use Google's Test Your Site tool to check your site speed on smartphones and tablets, which will highlight how long it takes for you site to load on a mobile device.
A responsive site will change how it displays content by adapting the size of the screen and reformatting the page to fit on a mobile sized screen.  If it is not responsive, not only does it ruin the user experience if potential customers are trying to access your site on the go, but Google's ranking algorithm also takes this into account. Google can then class you as a poor content provider and penalise your site, meaning you won't be appearing in the results pages. It can take a long time to recover from a penalisation, especially if you have built up a great reputation, domain authority, citation flow and trust flow already. If you're going to make your full site mobile responsive, your whole design may need looking at. For more information on mobile optimisation, read our post here. 
8) Your Rankings are Low
SEO is vital for you site. If it is something that you've never really looked at before, it could be worth getting an expert opinion to help your site perform to the best of its ability. Behind many older sites, there are underlying issues with duplicate content, duplicate pages, outdated keywords, missing title tags, broken links and missing meta descriptions. A complete website redesign can help you fix any SEO issues that you may not even know that you have.
By deciding to develop a new website, it is a fresh opportunity to clean up any SEO errors that have been made in the past. By doing so, it gives Google, Bing and other search engines a chance to index and evaluate each page without being confronted by SEO issues.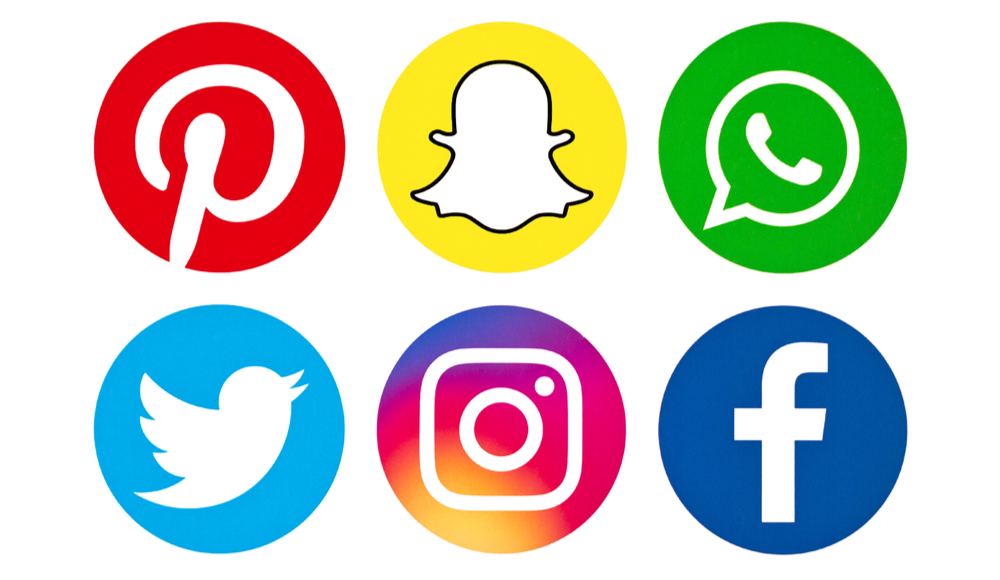 9) You're Using Old Social Media Icons
Social media logos are some of the most recognisable in the world. When each change slightly, you are bound to see an uproar across social media as users air their opinions about the change. By the next day, everyone becomes used to it and life continues.
If you use social media icons as click throughs from your website to your pages, make sure these are updated accordingly. Two in particular are the pre-2012 Twitter bird, with a tuft of hair on its head. Although a small change, continuing to use it will make you look dated. The same goes for the Instagram logo which often changes with new updates. If you're not the savviest of social media users, it may be worth employing someone who is, or signing up with an agency to keep on top of your web design.
10) You Have an Outdated CMS
Developing a website using a content management system is a great way of allowing your digital team to easily update content, product descriptions and SEO techniques to help your pages perform better.
If you can't easily do this now, it could be time to update your web design. Content Management Systems have come a long way over the years, allowing your content to be managed without the use of code. Therefore there is now less of a need to take a developer off another task for a potentially small change. This could help revolutionise your company's workflow.
A CMS shouldn't be confusing or clunky, it should be smooth, efficient and effective. If yours isn't, it could be time for a redesign.
11) You tell yourself your website isn't there to generate leads
If you have a website, it has the potential to generate leads, make sales and generally sell your company to any potential interests. You may see your website as a tool for credibility and don't give it the level of focus and attention it deserves, however having a largely unused space on the internet is the opposite of credible. People will see you as outdated if you're not regularly updating your site. If you currently employ the above mindset, it's definitely time for a website redesign.
Re-designing Your Website with Keyzo
You need to choose someone who you can trust if you're looking for a complete website redesign. At Keyzo, we talk through with you exactly what you want from your new site, giving updates from start to finish, from the initial design process, right through to the launch.
You shouldn't need a new URL, unless this is something that you think would benefit your business. We don't just start afresh, we redevelop and build upon your current site for an easy migration, ensuring backlinks to your old pages are properly re-directed and any SEO credit gained on your old site is not lost.
Our team are on hand if you have any questions about how we can improve your online presence, whether this be for mobile, desktop or both. Get in touch on 01472 269243 or drop us an email; info@keyzo.co.uk